Biology teachers and MVHS students discuss recent FDA ban on antibacterial soaps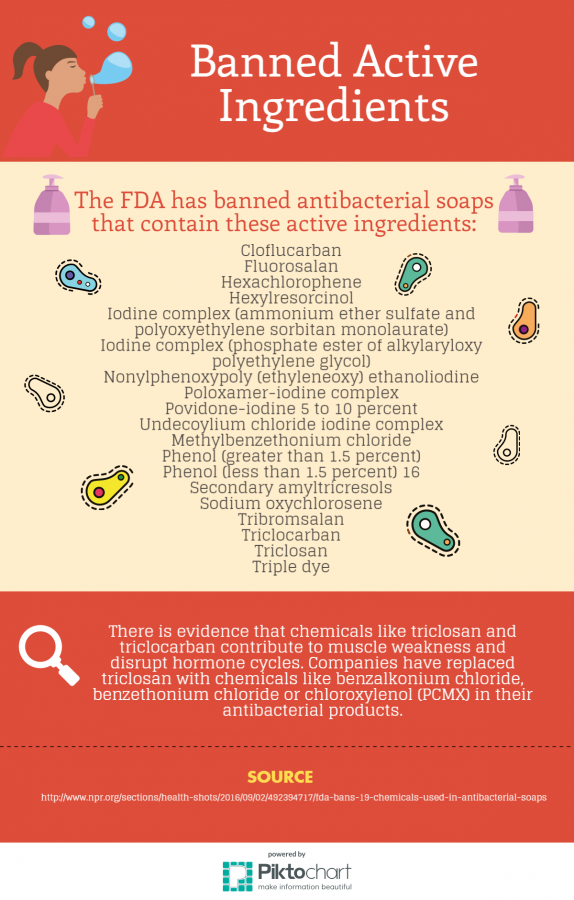 Co-authored by Nate Stevens
On Sep. 12, the U.S. Food and Drug Administration announced a ban on all antibacterial soaps that contained one or more of 19 biologically active ingredients, including common ones like triclosan and triclocarban.
This ban didn't come as a surprise to biology teacher Lora Lerner, who has stressed the importance of using non antibacterial soap and water for years. It's an important part of her and other biology teachers' curriculum.
Lerner and the other freshman biology teachers try to discuss the negative aspects of antibacterial soaps and hand sanitizers in their biology classes. Both contribute to increased antibiotic resistance, which happens when bacteria and other organisms adapt to the antibiotics that are designed to kill them, making the antibiotics less effective.
"Even though we talk about it [in class], the reality is that the rest of the general public doesn't really know, they just buy off the shelf, Lerner said. "Especially if there [are] a bunch of big stickers on it that say 'kills bacteria.'"
The FDA ban came as a unexpected surprise for junior Pallavi Sripathi, an enthusiastic user of Bath and Body Works products. The hand gels and soaps that she buys contain triclosan and triclocarban, which since have been banned by the FDA.
"In the end [I] can use other soft soaps and hand soaps," Sripathi said. "But it's just not the same."
The FDA ban also surprised freshman Sophia Yuan, who had not heard of the changes. She admits to frequently using hand sanitizer and antibacterial soap, sometimes without even realizing it.
Despite the assumption that antibiotics are more effective, antibiotic soap is actually much less effective than most traditional soaps. According to Lerner, tradiotional soap's "soapyness", along with its special chemical property that allows it to break the cell membrane of germs, is not found in antibacterial soaps. That's the real reason normal soap is so effective.
Lerner believes that the removal of antibacterial soap is a change for the better, since limitations of harmful products help keep the general public safe, who might not always know what they're truly buying.
"I should be able to just use something that's safe and effective," Lerner said. "The role of the FDA is not to make people have to make that choice [between the two]."
About the Writer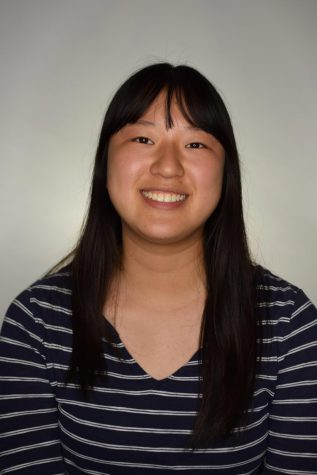 Jennie Chen, Staff Writer
Jennie Chen is a senior and third-year staff writer on El Estoque, and has previously served as the beats editor and the PR editor. In her free time, she enjoys reading various articles and blog posts.