Field hockey: Team starts season off with win against Live Oak HS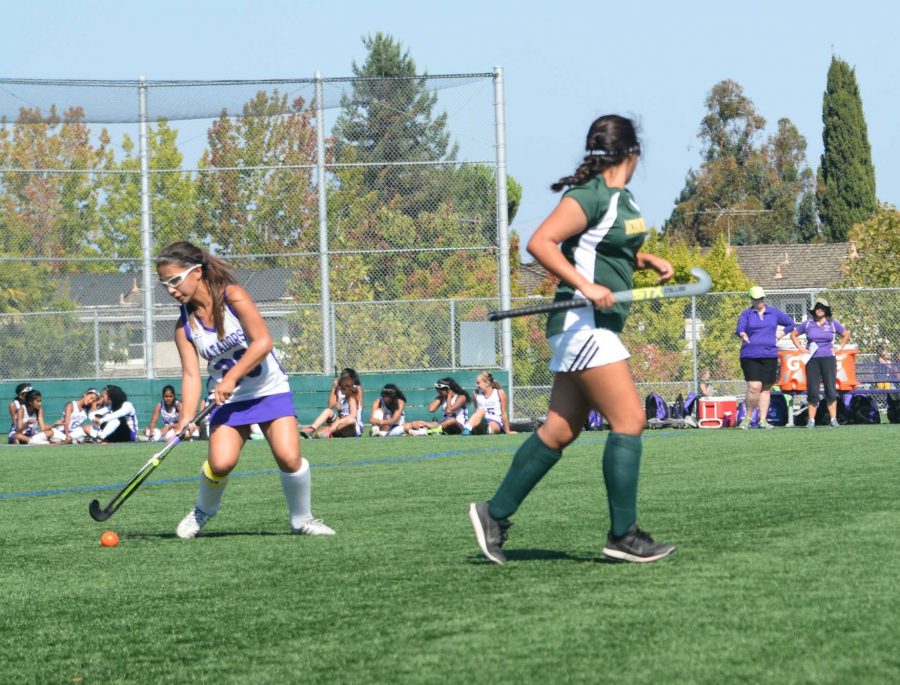 It was only the second week of school when the field hockey team had its first match against Live Oak HS.
"We've got the fever. We're hot. Ooh, we can't be stopped!" the players chanted three times before making their way onto the field.
Last season, with the game ending in a tie, Thursday, Aug. 25 was the team's first opportunity to prove themselves superior to their first opponent of the season. A strong offense and persistent defense secured their spot, surpassing their rivals with a score of 1-0.
LOHS started the game with a center pass, but within the first two minutes, MVHS gained possession. A breakaway in the third minute allowed junior Estelle Yoo to score a field goal with 26 minutes left in the first half.
LOHS began to play more aggressively as they noticed their 1-0 disadvantage. By using their bodies, to push the MVHS players around, they hoped their aggressive play would be able to take back a goal.
"I thought we did a good job of not being intimidated by them and keeping our sticks down on the ball," senior captain Danielle Koontz said.
Strong defense by MVHS ensured that the ball did not stay on their own side. An attempt on the MVHS goal was made five minutes after Yoo scored, but junior goalie Isabel Ruiz was easily able to kick it out.
Despite many short corners on the MVHS goal line, LOHS wasn't able to convert any of those opportunities into goals. Increasingly forceful play by LOHS was countered by defensive drives by MVHS, and the Matadors maintained possession for most of the first half.
The second half involved fewer offensive plays from both sides. Goalies on both teams were able to easily block the few shots on goal. An injury for LOHS stopped the time for a few minutes, but the play continued shortly after.
The match ended with a 1-0 win for MVHS. Junior Devin Pereira felt the satisfaction from their first game and how it looked like the rest of their season would shape up.
"I think we're going to be a really awesome, put together team this year," Pereira said, "because we're already doing so well and making improvements that we've been working on in practices and putting into our games."
Additional reporting by Ruth Feng
About the Writer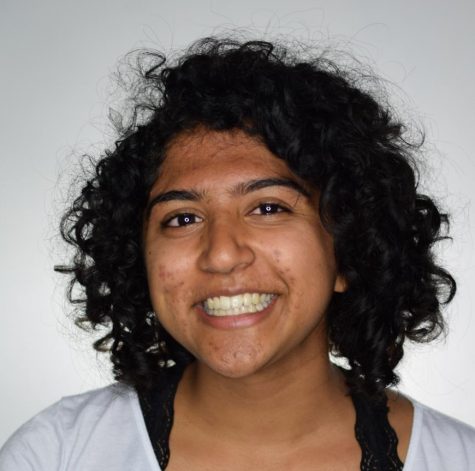 Anjini Venugopal, Staff Writer
Anjini Venugopal is currently a senior and previously served as beats editor for El Estoque. She is quite fond of music and coffee. When she isn't reporting, she's likely to be found sitting with a book.