Junior Marcus Harjono discovers a passion in the sport of golf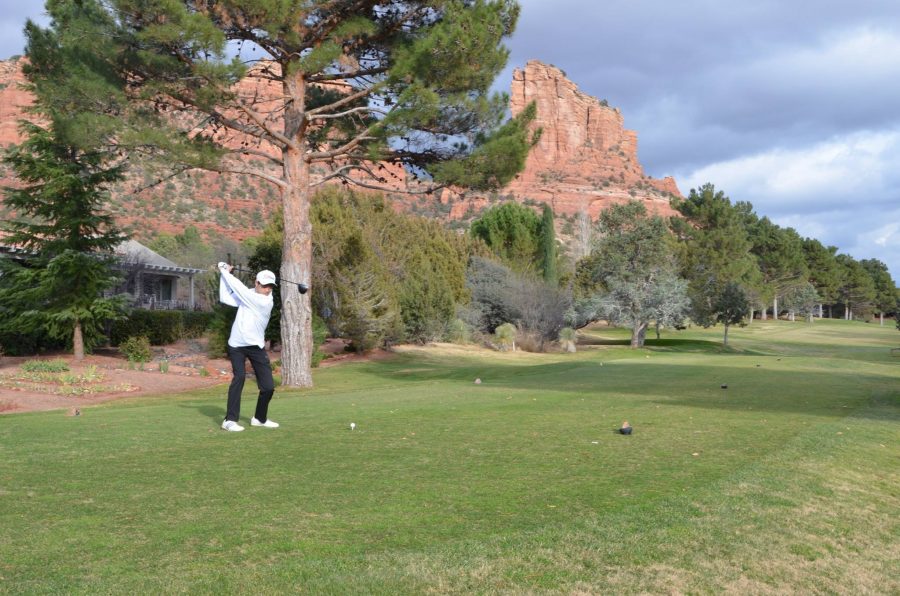 "

It just wasn't working," junior Marcus Harjono said, remembering a time during practice. "And I was just frustrated because I couldn't reach my expectations."

Frustration is not uncommon in the game of golf. On a bad day filled with unlucky drives, it's hard not to pack up your clubs and head out.

Through his many years of golf, Harjono has had his fair share of frustrations. One particular day at practice, Harjono's irritation after a series of shots that missed the green caused him to snap, both literally and figuratively, leaving him with a broken golf club, a feeling of irritation and a story to tell.

Still, this experience has given Harjono valuable insights. He has learned to cope with frustration by taking a moment to himself.

"I just take a deep breath and step away from golf for a little bit," Harjono said. "Once I'm calm again, I'll come back and play my next shot."

Harjono was first introduced to the sport of golf by his parents who took him to a driving range when he was seven. He enjoyed the experience so much that he decided to begin taking lessons. And after almost nine years of hard work, competition and trophies soon followed.
Shot after shot, Harjono has developed as a player, now having played for the MVHS varsity team for three years. And he has had success, qualifying for CCS three consecutive times. This success is in large part due to his work ethic: Harjono practices around 12 hours every week, with most of that time spent on the putting green.
"The area where you want to shave strokes off your game is your short game," Harjono said. "Because that's the area where it shows the most improvement."
This year, there are no seniors on the MVHS team, so Harjono serves as a leader because he is not only one of the oldest, but also the most experienced. Since many of his former teammates recently graduated or moved away, Harjono has had the opportunity to be a role model and guide for his new teammates.
"I just feel like I have to help since I'm more experienced than most people on my team," Harjono said. "I just feel like, because of my experience, I can help them improve their scores."
Even though MVHS' team has not been as strong this year as in previous years with a league record of 3-8-1, Harjono sees this as an opportunity to grow and improve in the coming months.
Personally, Harjono was satisfied with his season overall, even recording a personal best -1 in his last league meet. His goal for the season was to make it to the final round of CCS; in his past two years, he had been eliminated in the regional round. This year at the regional round, it was not his lucky day, as he was one stroke away from qualifying. But, he acknowledges that there's always next year.
"[My goal is to] just do as best as I can in high school," Harjono said. "Hopefully, I can get recruited from a D3 school or something like that."
Playing on the MVHS team has always given Harjono a challenge; the competitive atmosphere and strong players in the area have given him the motivation to practice harder and establish goals. Even on days where luck isn't on his side, his love of golf and desire to improve himself is what keeps him going.
"It's just interesting; some days it can be your best round, and others, it can demoralize you," Harjono said. "But it just makes you want to come back and beat your old score."
About the Writer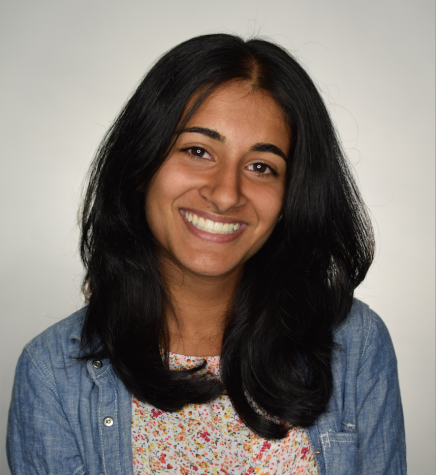 Akshara Majjiga, Staff Writer
Akshara Majjiga is a senior and third year staff member for El Estoque. She has formerly served as Managing Editor and Sports Editor.