PORN: Behind and beyond the computer screen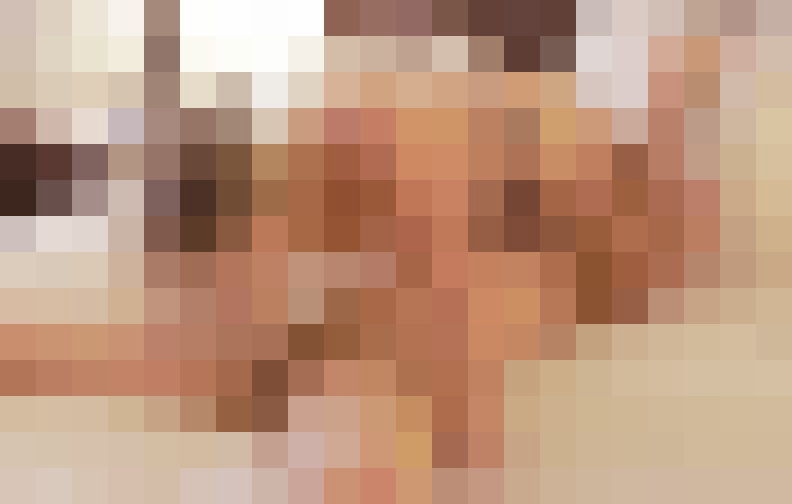 Sebastian Zhang
May 8, 2016
On Apr. 19, Utah Gov. Gary Herbert explained at a press conference his plans to sign a resolution that would declare porn a public health crisis. He said that porn had numerous harmful effects, such as objectifying women and encouraging sexual violence. Some, like the Utah Coalition Against Pornography, applauded the act; others thought the evidence presented against porn was inconclusive.
The real damages of porn are still up to debate. The stories below examine porn's role in society through student experiences, adult insight and scientific research.
Note: the three stories are in scroll boxes, so scroll through the text to read more.
The anonymous senior's boyfriend* was 12 when he discovered porn. For the next four years, he rarely went a day without watching it. But as he grew closer to the anonymous senior two summers ago, he decided on his own to end his habit. He began to feel better without porn, and when the two started dating, they agreed on a no-porn policy.
Little did they know that porn would later resurrect in more powerful forms.
Six months after their agreement, he confessed to her that he still occasionally sat in his room with his back hunched over a skin-colored screen. To the senior, it wasn't his breaking his promise that bothered her, but his keeping it a secret from her. Her boyfriend then agreed for a second time to abstain from his world of online pleasure.
Another six months passed before she found porn on his phone. He couldn't keep his promises and she began to feel jealous. While they were sexually active, she saw his need for porn as a sign that he wanted more than what she had to offer.
"From my perspective, at times I felt like, 'you have to watch it because you aren't satisfied in our relationship,'" she said, "or 'you want to see these other girls who are hot.'"
What the senior felt was typical. In 2000, a survey was conducted on 91 women and three men who'd dealt with partners that participated in cybersex, defined as visual, auditory or written sexual content intended for arousal. The respondents reported feelings of betrayal, jealousy and devastation, among other emotions, and pointed to their being lied to as a primary cause of these feelings. The survey also found that 22.3 percent of respondents were separated or divorced, and several others were considering ending the relationship. Similarly, the senior started to contemplate splitting up.
The senior noticed that her boyfriend's four-year addiction was taking a toll on their sex life. She explained that his obsession had trained his mind to sexually respond only to porn; while he was still able to be aroused by her, he had trouble ejaculating.
According to student advocate Richard Prinz, porn can desensitize the mind to other stimulants, causing anything that isn't porn to seem dull by comparison. He related porn addiction to video game addiction.
"As far as [porn] addiction goes, I see that a bit like with people who have video game addictions," Prinz said, "They come to school, and it's like, 'This is boring; this is really boring compared to the video game.' So there's no life; they can't get engaged in the liveliness of this existence because that video game is so exciting and so stimulating. So I think that can happen with porn. 'That's so exciting, so stimulating' — that occupies your mind all the time, and then you can't engage in real life."
From a physiological standpoint, psychiatrist Norman Doidge explains that when somebody watches porn, that person's brain releases a neurotransmitter called dopamine to "reward" such behavior. Doidge says that a person who watches porn feels inclined to continue watching in order to receive more dopamine, but the brain releases increasingly less as it builds up a tolerance for porn — similar to how drug tolerance develops — and more porn is needed to satisfy those dopamine cravings.
The senior's boyfriend then took the initiative to set up restrictions on his own phone and laptop that prevented him from accessing porn websites. That soon proved inadequate, as he could disable them himself, and so he gave her the passwords and control of the restrictions on his devices. Yet even that wasn't enough.
"We eventually realized after a few months that no matter how many controls and settings you block, there's always a way to find it," she said, "And if you really want to see it, you can literally just find it anywhere on the Internet."
The restrictions worked only as a superficial fix, and her control over her boyfriend put an inorganic strain on their relationship.
"It was just kind of putting a Band-Aid on the situation," she said, "but it wasn't like finding a cure, fixing it from the bottom up. It also was very uncomfortable […] it was not healthy between us because I had to control him, I had to discipline him and restrict him, and that's not what a relationship should be at all."
It became clear to the senior that her boyfriend needed more extensive help. After several arguments, she calmly told him that he needed to ask his parents for help or she would break up with him.
"I didn't want him to be in that state where he was reliant on a computer screen for his enjoyment," she said. "I just wanted to have a good relationship with him."
Together, they told his parents about his problem and how setting restrictions had failed. His parents struggled to figure out a solution.
"They were very unsure of what to do because it's not really widely known that you can be addicted to porn," she said. "So they were really uncertain about what to do. His mom wanted him to go to counseling and his dad didn't really think that it was that big of a problem. I think that he just didn't really understand how severe it was, but he supported him going to counseling too."
Her boyfriend started seeing a counselor, who told him to remain honest about his pornographic affairs and helped to locate the root of his addiction. The senior speculated that it had to do with his early encounter with porn.
"I think it's just because he started at a young age and nothing was stopping him," she said, "He didn't see any problem with it, so that's why he did it so often. And after that, you can't just really stop. It's hard."
Prinz said that the difficulty in ending an addiction depends on the individual's mentality in setting out to quit.
"If […] they have an epiphany, a revelation, like, 'Wow, this is not how I want to be. This is not how I want to be. I'm not comfortable being this way, and this is training me to look at people a certain way, and I don't want to be that way,' then maybe it can happen quickly," he said.
To Prinz, a more passive attitude isn't enough to overcome habit.
"If it's like, 'Oh, you know, it's probably not so good, but it's not going to kill me. It's kind of fun. I'm bored. I got nothing else to do. I know this will stimulate me, this will kind of get me going,' then you go back to it because you've got a habit," he said.
After counseling, her boyfriend finally ended his addiction. But it wasn't just him that changed. The senior eventually replaced her zero-porn policy with a more lenient perspective.
"At first I felt like he was cheating on me by watching it, because he's getting sexual pleasure from another person," she said, "But it's really not that big of a deal as long as both people are honest. And another thing is that they should communicate it from the beginning of their relationship what they expect of each other. Every relationship can have a different definition of what cheating is."
Today, the senior and her boyfriend are happily together. Though he still watches porn from time to time, that no longer causes any disruptions in their relationship.
"I think you just have to be more secure with yourself," she said. "Your boyfriend is probably perfectly happy with you and it's not an issue between the two of you unless he's actually preferring to watch porn instead of having sex. That's when it becomes an issue."
*declined to comment, but confirmed the information provided by the senior
It was a staff learning day when a different anonymous senior sat down at his computer, ready to spend the day relaxing alone at home. And indeed he did relax as he logged into his Brazzers account, using a password he obtained from a friend of a friend, and found a video featuring two girls and a guy. As the three made love on screen, he masturbated.
He finished, cleaned up and went on with his day. It wasn't long before he got bored and decided to masturbate a second time.
And a third.
And a fourth.
And a fifth.
It wasn't even noon, but he then realized that something big could happen: he could set a record. And so he went to battle. Video after video, stroke after stroke, the senior finally stopped at 13. The next day, filled with a sense of pride — as well as some self-disgust — he told his friends about his achievement and the tale spread.
"I was aware that I probably do this more than most people do. So I just thought I'd do it, and see if someone could try to match me," he said. "That's a badge to wear, like I'm the best masturbator out of all my friends."
While watching porn and masturbating tend to be private acts left out of usual conversation, the senior saw no purpose in keeping quiet about it.
"It just struck me that every guy does it," he said, "so to me there was no point in denying it."
He remembered the first video he watched, titled "A Full Recovery: Part Two." It featured two nurses with one male patient — a gender combination he has gravitated toward since. By then, he had already discovered the art of masturbation and found that porn enhanced the experience.
The senior described another benefit of porn. He recalled an experience one of his friends had. One summer, the senior's friend saw an attractive woman in yoga clothing at the gym. Aroused by this, he returned home to browse porn featuring women in sportswear. For the next two weeks, he used the Internet to venture into a fantasy sparked by a moment in reality.
"[Porn] lets you get rid of whatever's inside of you," the senior said, "It lets you do something that's beyond what you can do in real life."
Yet, even for someone who watches porn once or twice a day on average — even for someone who masturbated 13 times in one day, he sees little value in porn.
"I think it lets me just do nothing," he said. "It occupies me when I'm bored and it gets me off. I feel like if it left, it wouldn't be that big a deal. So it's not that important to me, but it's just there; it's just something you do."
In fact, he reserves several criticisms of porn.
"Sex is portrayed in porn differently because it's meant for viewing," he said. "These are actors who are being paid to do this; they're not just like two people. They're trying to make a movie out of it."
The senior also criticized the body standards set in porn.
"All the people look the same in porn," he said. "Only like the hair color rotates. It's like 'Brunette does this' and 'Blonde does this.' But they have all the same bodies."
He recalled seeing an online post that said that while in porn, vaginas all look identical, there is much more variation in real life. Because porn presented such a narrow scope on the diversity of vaginas, he felt that it crowned one body type as superior.
"[Porn] promotes the idea that one body type is better," he said, "that something can be better than another, which is not what you want to encourage."
Prinz, who sees no redeeming qualities in porn, explained that porn treats humans as mere objects instead of beings capable of thought and emotion.
"[Porn] objectifies the body, the human body, so that people just look at another person, they look at their body to stimulate themselves," he said. "It's not really relating to the other person as a human being who has feelings, who wants to be happy."
According to a study published in 2011 by the American Psychological Association, those who watch porn tend not to simply objectify others, but see them as animals with reduced reasoning abilities but increased emotions and desires.
The senior felt that despite porn's harmful effects, he can continue to enjoy watching it.
"I'd say it's a bad habit but there's no reason to stop," he said. "We can just be aware of what's wrong with porn and then acknowledge them, and then we can continue watching porn."
To Prinz, people shouldn't just casually acknowledge porn's negative qualities and go on watching it. He said that instead, porn-watchers must question their own habits in order to decide how much value porn actually adds to their lives.
"Why are you doing it? Who does it benefit? What good does it do me and others?" Prinz said. "Is this really going to help me grow to be the type of person I want to be?"
Prinz believed there are more human ways to spend free time than lusting over naked strangers on a computer screen. While in cases of addiction counseling may be needed, Prinz described that the typical porn-watcher can gradually shed those sexual temptations by connecting with people on more personal levels.
"It might be good to get outside of one's comfort zone because a lot of porn is done by yourself over a screen," he said. "Get out and meet people, real people, and talk to real people, and volunteer at places and start developing an ability to relate to people, like they're just like you; they have a mind."
It was during his first visit to church that a third anonymous senior found out that he had been sinning for much of his life, three to five times a week. Starting to attend church in Dec. 2015, the senior didn't fully understand why Christianity considered watching porn and masturbating sinful behavior. However, he interpreted from his pastor's words that he could continue to do so as long as he tried his best to not to.
"What Christians believe in is that Jesus died for the sins that we commit," he said, "so even though we try not to do it, we still are going to sin. No one is perfect and doesn't sin, so we understand that it's going to happen, but it's like try your best not to do it."
According to the senior's pastor, who wanted to remain anonymous, Christians typically consider these self-pleasuring activities sinful because they are acts of lust and adultery. But to the pastor, there is more to it than that.
"In a lot of the debate of pornography and masturbation, when it comes to Christian circles, the debate, the discussion stops at the level of adultery and lust," he said. "It really fails to get to the heart of why even is adultery and lust an issue. That boils down simply to: if it's not building others up, then it's not ideal in the Christian worldview."
He said that Christianity is based around building a community, and so anything that breaks down community is denounced. Somebody that watches porn isolates himself in selfish pleasure and tears apart his human relationships.
"If you think of any couple, whether they're married or dating, when one person is looking at porn, most often the other partner is not thrilled by it," he said. "Why? Because they're doing it in isolation. Oftentimes it's killing the sex life."
According to the pastor, an individual not involved in any romantic relationship is still breaking down community by indulging in private self-pleasure.
"He might think that while he's single, it's not that big of an issue," he said. "The problem is, there's gonna come a day when he's not single, and there is not a flipping of a switch involved in the world of porn. That stuff gets engraved in your brain chemistry."
But refraining from porn isn't just about following God's mission to build community. According to Chris Hoch, pastor of New Life Church in Cupertino, there are both spiritual and practical reasons to do so. That is, while Christians should avoid porn to maintain a good standing with God, both believers and non-believers alike should do it also for their own benefit.
"God cares about us practically and God loves us as people," Hoch said, "and he doesn't just care about our relationship with him. He actually cares about our bodies and our relationships with other people."
For Hoch, the detriments of porn go on. It treats humans as objects rather than emotional beings. It creates virtual relationships rather than genuine, intimate ones. It causes people to be less faithful to their partners. It warps images and videos and sets viewers up for disappointed realities.
"If a person's been viewing pornography and then they get married to a real person, they're going to see blemishes," Hoch said. "They're going to see imperfections, they're going to see things that you don't see in pornography, and it can create an unsatisfied expectation of what sex is and what our human body is."
The senior saw watching porn and masturbating as natural urges. As a result, he felt that Christianity pushed him to resist his instincts. But as powerful as God's voice might have been, he did not think that he practiced enough religion to feel that force overpower his sexual desires every time.
"In general, your personal interests are always going to win over religious forces," he said. "I think that's what sin is: only pleasing yourself. Your self-interests are always going to overcome what religion tells you to do. So that's why there are sins. That's why you're not necessarily supposed to never sin, but you apologize and repent for your sins."
Even the senior's pastor struggles to resist nature's calling. Growing up in a church, he was raised to see porn as a "forbidden fruit." That only peaked his curiosity, and he started to explore porn to figure out why it was so prohibited. It was during his freshman year of college that he started to become addicted to porn.
Around the age of 21, he realized that that his habit was only making him feel worse. He then connected back to his Christian roots and began to see why God denounced porn. To him, the shame he felt from watching porn was God's signal to him that he needed to stop.
"God's not necessarily [saying], 'you should stop viewing porn because I say so,'" he said, "God's more like, 'you know what, you probably want to stop viewing porn because there's shame associated with it, and there's something about that shame that communicates to us at a deep human level that there's something probably not ideal with this."
He then pursued Christianity more seriously, but struggled to break apart from those years of addiction. It took him four to five years to get to a point where resisting porn was no longer a weekly battle. About 8 years ago, he installed a program called Covenant Eyes onto his electronic devices, which he continues to use today. Using their special web browser, he has all the websites he visits tracked, and a record is emailed to his boss at the church every two weeks. He also gave his wife full control over his phone, iPad and TV. Whenever he wants to install or update applications, he must go to her for the password; that way, he refrains from installing an app, like Google, that would allow him to access porn.
To both the senior and his pastor, there was a struggle between the selfishness of wanting to quench their biological urges and the selflessness that religion taught. However, Prinz offered a solution to this dilemma: that being selfish often means being selfless as well. That is, someone that takes care of himself can then be happy while also benefiting others.
"It's like smoking cigarettes," he said, "People say, 'I have a right to do what I want to do.' Meanwhile you're blowing second-hand smoke out, which affects other people, so you become aware of that. You also become aware of the health hazards, and then if you don't take care of yourself, then somebody else ends up taking care of you, and health insurance goes up. So it's very interrelated. Self-care and care for others is very much interrelated."
Prinz explained that in a porn context, taking care of oneself means realizing the psychological and physical harms of porn and making the decision to stop watching it. By doing so, not only does the individual become healthier, but he can also spend more time building relationships with others and adding value to the lives of those around him.
While the senior saw watching porn as sinful, he didn't think that would stop anyone from watching it. What he saw to be the greater sin was the actual industry itself.
"Christians believe that you should save yourself until marriage," he said, "I don't think you have to save yourself until marriage necessarily, but save it for the right time."
For the senior, the right time means that sex was inspired by love rather than lust. He felt that porn takes away the sanctity of sex — instead of two people passionately making love, porn is just actors mindlessly fornicating over and over again.
While he accepts that watching porn is sinful behavior, he does not blankly soak up the church's teachings. In fact, he questioned his religion.
"If you watch [porn] then you get rid of the urges," he said, "And if you don't watch it then you'll have wet dreams and what happens in your wet dreams? In your mind you're still thinking about it, so is that also considered a sin?"
As far as the senior understands it, watching porn and masturbating is sinful because it is for self-pleasure. But while he might be disregarding God by committing these acts, he does not repent and thinks that there are more effective ways to be a good Christian.
"I try to be selfless, help people and stuff like that," he said, "but I don't think that stopping masturbation is going to help anything."
To the senior's pastor, dealing with porn is less a question of repenting and more a matter of pursuing God. He said that if he had to repent every time he sinned — whether that meant getting angry or gossiping — then he'd be doing that a few thousand times a day. But by turning his attention to God, he felt a much weaker desire to sin.
"The solution to getting beyond your life with porn is not focusing on defeating porn," he said. "The image is this: if I just look at the problem of porn, all I'm going to see in my life is my problem with porn. But if I shift my eyes to Jesus, if I shift my eyes to what he would call me to do, then that's just to love and serve others, if I just shift my eyes there, I will find myself craving porn less naturally."
Hoch offered a course of action perhaps more relatable to the secular individual that is trying to reduce his wastebasket inflow: finding a confidant to discuss these matters with, preferably an adult for their experience. By doing so, these issues are no longer hiding in the dark, and become easier to deal with.
"Things that are out in the open or things that are able to be discussed, it kind of takes the negative power away from them because you don't have to do it in secret or you're not trying to hide anything," Hoch said. "You're acknowledging your problem."
Having a confidant also gives one a sense of accountability. For some watchers, when they know that they will be asked about their affairs, they feel more inclined to refrain from their desires.
The difference between secular and Christian is having God's support. Sometimes, God helps his believers in ways beyond their own willpower — in ways supernatural.
"All of a sudden, you end up on a website, literally on accident, and you're just like, 'uh,'" Hoch said, "and somehow, I don't know if I could explain it by my own strength, you're able to just close the browser, get off and do something else."
In a more recent follow-up, the senior said he felt weaker biological urges and stronger religious devotion. That desire to beat off to a computer screen has faded smaller. Perhaps it is God's voice growing louder, his light beaming down. Or perhaps it's hormones changing, sexual tensions lessening.