Boys tennis: Victorious doubles but unsuccessful singles lead to 5-2 defeat against Homestead HS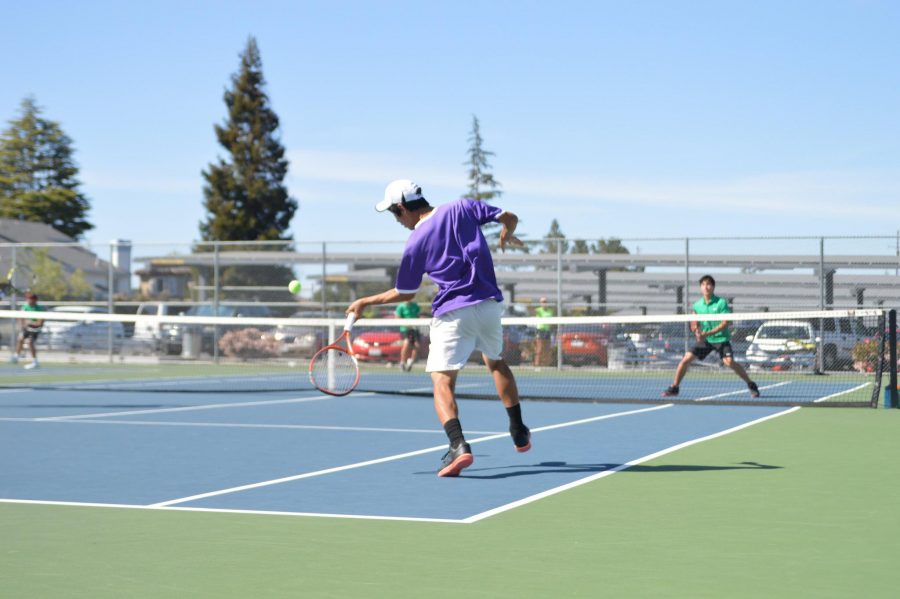 Co-reported by Akshara Majjiga and Karen Ma

Coming into their game on Tuesday, April 5, the Matadors were first in their league. Seven matches later, however, Homestead HS was able to dethrone them at home with a score of 5-2.
Since the Matadors' No. 1 player in singles, senior Amit Batta, was away for a competition, the rest of the team was forced to move up a position in the lineup to compensate, causing uneven matchups and disappointing results. Though the team forced strong and long rallies, HHS was able to capitalize off of MVHS' every mistake. And while two of the doubles teams were able to pull through with a win, all other matches ended in losses, resulting in a solid win for HHS.
Both victorious doubles pairs, the team of sophomores David Zhang and Kevin Tan as well as the team of sophomores Ryan Loke and Michael Wu, credited their win to their ability to work as a team.
"We have really good synergy," Tan said. "It's fun, we're really relaxed when we're playing. We kind of joke around, and I think that kind of makes us play better."
Although coach Bruce Becker was satisfied with the doubles' success, he was not pleased with the results of the singles matches. He said that it was an off day for his team, and that there were some things he had planned to switch around before their next match. According to Becker, since the team is made up of mainly sophomores he expects huge improvements in the future. Still, Becker believed that there was nothing he could do as a coach to set them on the right track; he knew that they were far better than the results showed.
"They didn't play up to their ability, anywhere near," Becker said. "They beat these guys in junior tournaments all the time. It's just one of those days."
Sophomore Lenny Lin played singles and commented on how he would work toward improving his stamina for the coming matches. He also noted the lack of team spirit that day due to the loss.
"Our team is not as happy as we normally are," Lin said, "because [our] team is a better team and we didn't play our best tennis."
Looking toward their next matches, the Matadors expect a stronger turnout for the rest of their season and won't let this loss affect their spirits.
"With our number one player here," Becker said, "we'll win the rest of our matches easily."
The Matadors' next home game will be Wednesday, April 20 against Carmel HS.
About the Writer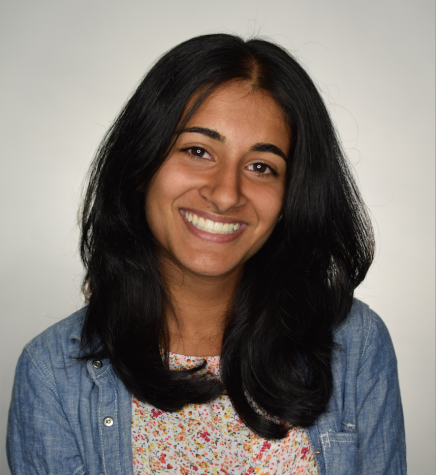 Akshara Majjiga, Staff Writer
Akshara Majjiga is a senior and third year staff member for El Estoque. She has formerly served as Managing Editor and Sports Editor.