Man Up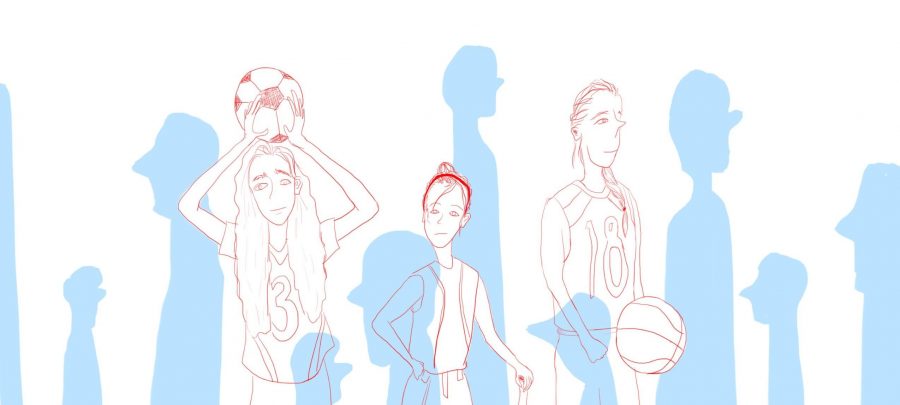 T

HE RIGHT SIDE OF HER BODY STILL ACHES from her game against the boys JV soccer team last year. She blames it on the fact that she was too hesitant, not "all-in." But the idea of playing with the boys, who were much larger than her usual competitors, made it impossible to defend with the same aggression. Junior Anitra Varhadkar acknowledges that she is one of the smaller players on the field. At 5 feet 2 inches, she is accustomed to playing with girls who are a few inches taller. Playing with boys, however, was a completely different ball game.

From the boys' faster gameplay, she began to realize that one wavering moment could cost a game. Still, she finds that, when playing with boys, they have a general tendency to underestimate her. As with any team, it is necessary to gain the trust of your teammates. But this is an even bigger hurdle when your team is coed.

"When playing a boys' team," Varhadkar said, "the same type of discipline is needed to prove yourself. Not getting passed to is an issue in all teams."

This is a common thread for girls who have chance to train with boys, but varsity softball player freshman Irene McNelis doesn't think it necessarily has to be. For her, learning to play t-ball in a team of primarily boys was not an issue. In fact, she made plenty of friends and this experience led to her introduction to softball years later. She had the chance to practice playing different positions, and, she believes that if she met her t-ball teammates again, they could definitely be close friends. In a different sport, however, McNelis can see the potential to be underestimated based purely on her gender.

"I see how it can be a problem," McNelis said. "But I don't think it has to be."
The same type of discipline is needed to prove yourself. Not getting passed to is an issue in all teams.    

Junior Anitra Varhadkar
In her experience, sophomore Jessie Pao thinks that training in an all-boys fundamentals class is what made her into the varsity basketball player she is today. Pao first learned to play basketball in fifth grade; she signed up for a fundamentals class and was surprised to find out that everyone, besides her, was a boy. Within a year, because of the intensity and repetition of the class, she was able to improve drastically. However, in her three years there, she cannot remember making a single friend.
"There were a few girls," Pao said, "but they just came and went. The boys all had their clumps so I didn't have any friends."
When playing on a team of boys, both Varhadkar and Pao have noticed an obviouschange in pace. Not only do they play with more energy and aggression, they also play faster, and at times, it's difficult to keep up. When McNelis played t-ball, she was one of the better players, and since she was only five, expectations were low. She saw it as a chance to learn to play a sport in an environment she enjoyed.
As the girls got older, and the strength of the boys increased, it became much more difficult to compete. A year ago, Varhadkar, on her club soccer team of all girls, played a team of boys who were younger. Varhadkar felt that the boys were cocky and expected to beat them easily due to their sheer strength and power. Because of this they played more tentatively, unsure of whether the girls could handle the intensity of their usual game play. However, this frustration was only motivation for Varhadkar and her team.
Since Varhadkar refuses to get an MRI, she may never know why the pain in her right side has not ceased to bother her. The injury was an acknowledgment of when her defense had not been up to par — she had gone in for a steal from the JV boys soccer team player and, due to her apprehension, emerged with only a pain in her side and no ball. Still, this medal of her daring serves as a constant reminder — never back down.
"When I'm playing it's always running through my head," Varhadkar said. "I have to go all in or nothing."
Graphics by Elizabeth Han
About the Writer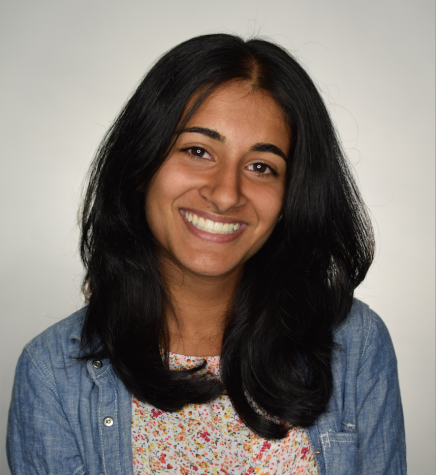 Akshara Majjiga, Staff Writer
Akshara Majjiga is a senior and third year staff member for El Estoque. She has formerly served as Managing Editor and Sports Editor.