Workout playlist: Music energizes sophomore goalie
The Gunn player dribbles the ball down the field towards sophomore Natalia Osorio. Calmly, Osorio hums to herself, getting ready in her goalie position. When the ball gets closer, Osorio suddenly shoots up, meeting the ball halfway in the air and knocking it down.
How did she manage to intercept the ball?
"There's those beats in a song where it goes low and then it becomes really intense and then it goes low again," Osorio said. "I sing to myself whenever I see a player dribbling down the field and I time it somehow so that when the player kicks the ball, it's at the high point in the song. That powers me to jump further to catch the ball."
For Osorio, music is what keeps her energy level high whenever she's playing a soccer game. In order to perform at her best, she listens to everything from Chris Brown and The Weeknd to Halsey and Fall Out Boy.
"Since I'm goalie [of JV girls soccer], I really have to be on my toes and I have to be really hyper," Osorio said. "So I like to listen to really fast paced songs and eat candy while I'm doing it."
Osorio prefers Pandora over Spotify, because of the "thumbs up" and "thumbs down" options. When she types a song with a quick tempo into Pandora, the program creates a radio station with songs just like that one. Because she has unlimited "likes", she can skip to a new song if the one playing in the station doesn't get her "pumped up" enough.
"I like to listen to — what's that one song, 1738? Fetty Wap. Yeah, I really like his raps."
Story by Vivian Chiang and Issra Osman
About the Writer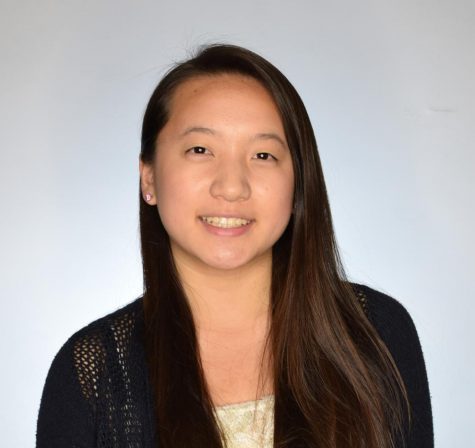 Vivian Chiang, Staff Writer
Vivian is a third year staff writer and former Features and Opinion editor on El Estoque. In her free time, she likes to make videos, listen to music, and hang out with friends.