The accidental vegetarian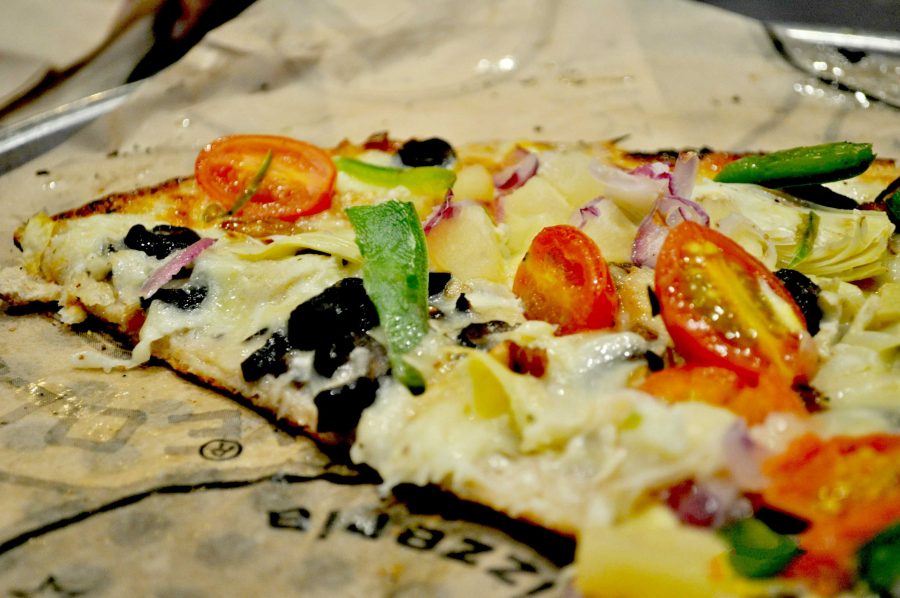 CRUST: Thin wheat crust
BASE: Olive oil, four-cheese sauce
TOPPINGS: mozzarella, candied walnuts, artichoke hearts, tomato, olive, onion, pineapple
Admittedly, I'm biased towards pizza — there are close to no pizzas that I've truly disliked. Pieology, however, took pizzas to a whole new level. Even though unlimited toppings made it tempting to load a pizza with every topping possible, Pieology offers options such as wheat crusts that are healthier than the stereotypical pizza. Pieology also allows the customer to access and combine a wide range of unique toppings. Personally, seeing toppings like artichoke hearts and candied walnuts were refreshing add-ons that gave the pizza a special twist.
Seeing sweet toppings like candied walnuts and dried cranberries seemed a risky move to me, as traditional pizzas are exclusively savory. I was doubtful about putting candied walnuts on my pizza at first, since I wasn't sure how the combination of sweet and savory would taste on a pizza. However, after biting into the pizza and realizing that the sugary flavor and crunchy taste of the candied walnuts took the pizza's taste to a whole new level, I began to appreciate the risky toppings that Pieology offers.
And although I piled on quite a few toppings, the sauce didn't overwhelm them delicate flavor of the vegetables. In addition, the vegetables tasted very fresh, adding on to the homemade feel of the restaurant.
The store itself was a well-lit open space, giving the restaurant a homey, inviting feel and the employees were very kind. For $9, the pizza was affordable and satisfying. I ended up eating only half the pizza and brought the rest with me, which my sister ate. For light eaters, one pizza is enough to satisfy two people easily.
I love the concept of a make-it-yourself system; it offers a lot of customization and for me, it felt nice to know exactly what was in my pizza. Pieology is definitely a place to try for those bored of mainstream cheese and pepperoni pizzas.
About the Writer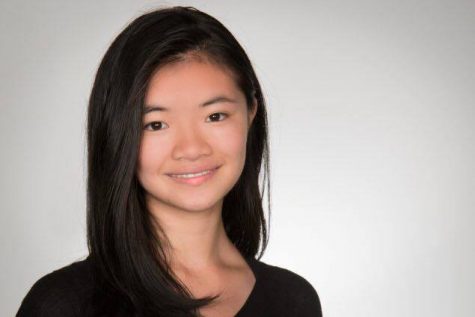 Ilena Peng, Staff writer
Ilena Peng is a senior with a love for tea, books and journalism. Formerly, Ilena was one of two editors-in-chief, as well as a news, entertainment and business editor.