Apptitude
[columns] [column size="1/3″]Problem solving. It's a term frequently associated with programmers. So when junior Mahesh Murag, an avid coder, saw how tedious it was to calculate grades manually, he wondered how he could solve the problem.
InTheLoop, a Google Chrome extension, is the solution to Murag's problem. With his partner junior Akhil Palla, Murag built the extension to supplement the typical School Loop interface with a variety of features
, from the ability to mimic the addition scores to the function to customize the background of the interface. Since its release in December, InTheLoop has gained approximately 1,600 users.
Despite their success, the two have met obstacles along the way. In a world where internet privacy is of great concern, many have questioned the confidentiality of their data.
"We understand that privacy is important so we don't save anything," Palla said.
Overall, both Murag and Palla found building the application very rewarding.
"Seeing the response I got actually reminded me why I make apps in the first place," Murag said, "and why I spend this many hours."[/column] [column size="1/3″]Robotics requires a comprehensive knowledge of opposing teams, intricate inventory tracking and diagnostics. However, collecting such data can be a challenge.

Junior Aditya Kalari has developed a range of applications to aid these processes, one of which is the Android app MVRT Scout, which allows team members to record stats of opposing teams.
"Instead of looking at long spreadsheets of data that we had to manually update," Kalari said, "we can look at charts and their performance over time."
The application generates graphs which can show performance trends at a moment's glance, as well as display the ranking of competing robotics teams. The application also relies heavily on Bluetooth connection, so not all team
members will have to depend on a WiFi connection when scouting.
On how he learned to program applications, Kalari said he did not come with prior knowledge, but learned by doing.
"No experience," Kalari said, "you just come here and learn."[/column] [column size="1/3″]Senior Lee Mracek has been programming since the fourth grade. Today, Mracek is a senior enrolled in Middle College, a program for students to spend a year at De Anza
College, but still tries to find time to code in his busy routine. The hassle to schedule classes at De Anza College inspired Mracek to build Jarvis Scheduler, a web application, with his friend Max Ovsiankin.
The Jarvis Scheduler allows students registered at De Anza College to search through a catalog and select classes they want to take. The program then processes the input and builds comprehensive schedules based on the requested classes.
A particular feature of the application is the ability to scrape data from ratemyprofessors.com and rank schedules. What used to be a tedious scheduling process can now be done in a matter of minutes with the Mracek's web app.
"A lot of people in the same program I am in have used it," Mracek said, "and have all said that it basically saved them literally hours."[/column] [/columns]
About the Writer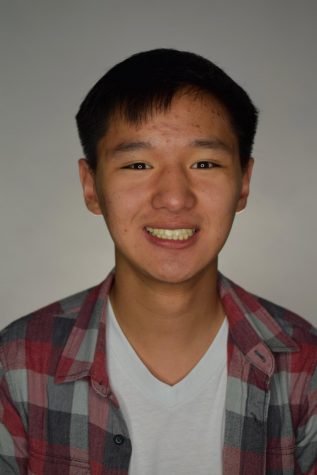 Daniel Lin, Staff writer
Lin, a senior and third-year staff member of El Estoque, serves as Webmaster for elestoque.org. Lin was Copy Editor and Special Report Editor in 10th and 11th grade, respectively.