Girls soccer: Team suffers 3-1 loss to Leigh HS

Co-reported by Tyler Lin, Akshara Majjiga, and Vivian Chiang, Story by Akshara Majjiga

Photos by Tyler Lin and Vivian Chiang
At 3:30 on Dec. 15, the visitors stands were filled with eager spectators. On the far side of the field, however, the bleachers were nearly empty. While the rest of the school was studying for finals, the girls soccer team took the field against Leigh HS for their second home game of the season. Despite coming off a 7-0 win against Independence HS on Dec. 11, the Matadors expected a difficult game against LHS, who are currently at the top of their division.
The first half of the game seemed one-sided in favor of LHS, as they were able to jump out to an early 1-0 lead. However, thanks to MVHS goalkeeper and team captain senior Monica Polgar, who finished the game with eight saves, the Matadors were able to remain within striking distance.
The Matadors recovered quickly, cheering from the sidelines at every good pass and high-fiving each other as they got off the field. Early in the second half, MVHS shocked LHS with a goal of their own from captain senior Rachel Poulo, tying the game at one. This was one of only two shots on the goal for MVHS, the other by freshman Mia Polcyn. At every opportunity, the Matador offense was quick to sprint across the field to try to create points out of LHS' rare turnovers.
Even so, it was clear that the team was struggling with the cold weather, subbing out often to take a break and wrap themselves in thick blankets. The temperature by the end was around 50 degrees and the girls on both teams were bundled in jackets for the final cheers.
LHS, however, remained unfazed by the cold and quickly answered by scoring two more goals, including one in the final few minutes of the game to put an end to the Matador's chances, winning by a final score of 3-1 .
Throughout the game, the team had trouble gaining and maintaining possession of the ball. LHS had far too many opportunities to score and, in the end, this may have been a factor in the result of the game. It was clear that the Matadors were simply outplayed that night by a strong LHS team, though spectators were impressed by their obvious resilience and ability to fight back. Their energy levels never faltered until the final whistle was blown.
With low expectations coming into the game, the team was extremely proud of their accomplishments and how they fared against a superior team.

The Matadors' next home game is against Lynbrook HS at 3:30 p.m. on Jan. 8.
About the Writer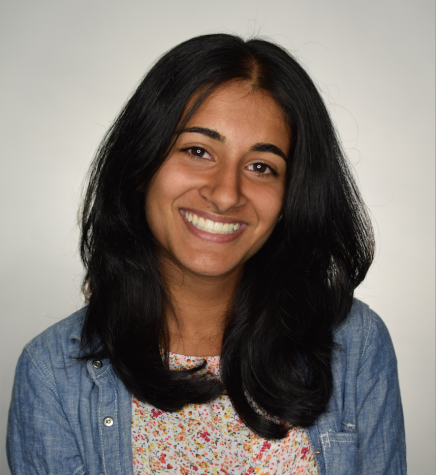 Akshara Majjiga, Staff Writer
Akshara Majjiga is a senior and third year staff member for El Estoque. She has formerly served as Managing Editor and Sports Editor.