Musical Musings: Holiday spirited away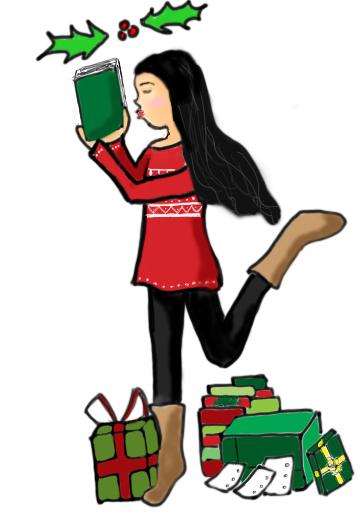 I

t seems that the day after Thanksgiving, it's officially Christmas. The radio channels start to play Christmas carols that all sound the same. Every storefront is plastered with advertisements of "holiday season" deals. Wrapping paper is sold in bulk, an endless number of tubes with every pattern and color imaginable. Yet even as the merry spirit of Christmas brightens the dreary winter days, the thought of finals never fails to darken even the brightest LED star on the tree.

"It's the most beautiful time of the year"

Holiday season is the most beautiful time, sure. Mugs of hot chocolate, beautiful snow-covered evergreen trees, perfectly smooth ice rinks, gingerbread cookies and the scent of peppermint in the air as you stroll down Santana Row with your friends, admiring the festive lights.  

But there's an overwhelming mountain of textbooks that we have to climb over to reach that winter wonderland. Digging through old boxes of ornaments with your family? More like rifling through the thousands of sheets of paper you've somehow crammed with numbers and math equations that make no sense. Warm cups of hot chocolate topped with whipped cream and marshmallows? More like shots of espresso to keep us awake.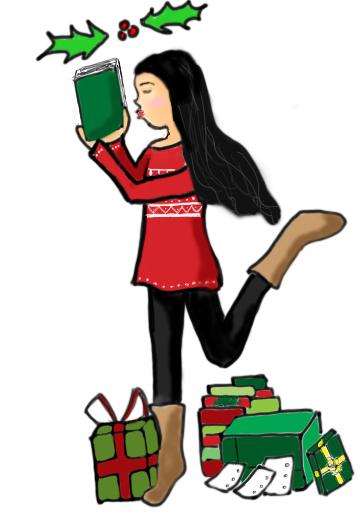 "Lights fill the street"
This is like one of those stereotypical Christmas movie scenes where the streets are all dark and then in an instant, all the avenues light up.
In reality, if maybe five houses on a street put up lights, that's impressive. But it seems that Christmas lights are one of those things that only works if everyone does it. If only a few are lit up, the lights just end up being eyesores that disrupt the peaceful darkness.When the whole street is lit up in rainbow lights, it's much too bright for me to fall asleep in the car. Yet if only a few houses are decked out in lights, the darkness lulls me to sleep… and then the sudden brightness provided by that one outlying lit-up house wakes me up. As I'm weave through the familiar streets that lead to home at 9 p.m. after a long day, I'm in the backseat of the car half asleep. Tired after a day of studying and all I want is to fall asleep. My eyes are barely open, and the streets are peacefully dark, save for those few blinding LED lights that continually prevent me from sleeping.
"Spreading so much cheer"
Now this is a hard one. Spreading cheer… how? Christmas lights are a clear hit or miss and nostalgic moments like setting up the tree just don't seem to happen anymore. Few people take the time to grab those stepladders and put up those lights. Besides, there's always that issue of saving electricity.
Repetitive Christmas carols more or less annoy me to the point where I'd rather study for finals than listen to "Jingle Bells" for the 25th time. Being high-schoolers, I guess "spreading cheer" ends up translating to "eating food." For most, family dinners pack on the majority of holiday season calories. For us students, I think it's safe to say that all our calories come from stress-eating. I can't imagine a better way to decipher five chapters of gibberish than eating a party-size bag of chips all by myself.
"I should be playing in the winter snow"
The last time Cupertino had snow was well over 15 years ago. Even rain is hard to come by these days. Either way, I guess I should be playing in the winter "snow." Using "winter" and "snow" together is such an obvious statement. What other season would have snow?
Not that I'm complaining about Bieber being Captain Obvious instead of Santa Claus; I only wish all my teachers would be this straightforward. Unfortunately, I'm sprawled on the ground studying since there's nowhere close to enough room on a table for all my textbooks and unreadable scribbles that I call notes.
At some point, I forget that the break is a time to celebrate the holidays, despite the fact that the break is literally called the holiday break. My schedule for December goes along the lines of a sarcastic "yay finals…" and then an over-enthusiastic "I have two whole weeks without school!"  
And who can blame me? MVHS as a whole is so academically driven that we lose sight of all those little minor details: the trees, the lights, you know, the whole "merry" part of the holidays.
Try to think of finals as a marking point that signifies that you made it halfway through the school year. Oh, who am I kidding? I sound ridiculous I'd never believe that even if Santa Claus himself came down my chimney and told me that.
But "winter" is not the season of finals. It's still a season of joy. If you hate those twinkling Christmas lights, take them down. Take an extra five minutes to relax and put that twinkle in your eye. And if all else fails, just remember that finals is just one out of 52 weeks in a year. Although that may as well be the longest week of your life, just remember that after finals, you get two whole weeks to rest and a new year for us to start all over again. Maybe, just maybe, Santa will give you all A's for Christmas. But I'm not going to leave it to fate and wish upon the North Star for As; it's safer to just grab a cup of over-caffeinated tea and my textbooks. And only after this exaggeratedly long week can we all be in our very own winter wonderland.
About the Writer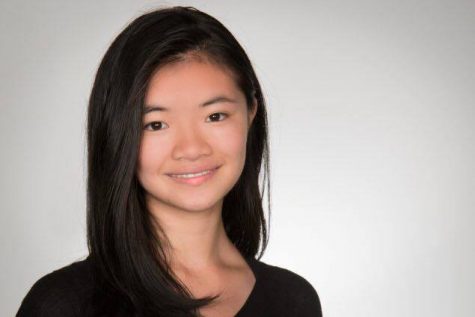 Ilena Peng, Staff writer
Ilena Peng is a senior with a love for tea, books and journalism. Formerly, Ilena was one of two editors-in-chief, as well as a news, entertainment and business editor.