A dancer's journey through MV Andaaz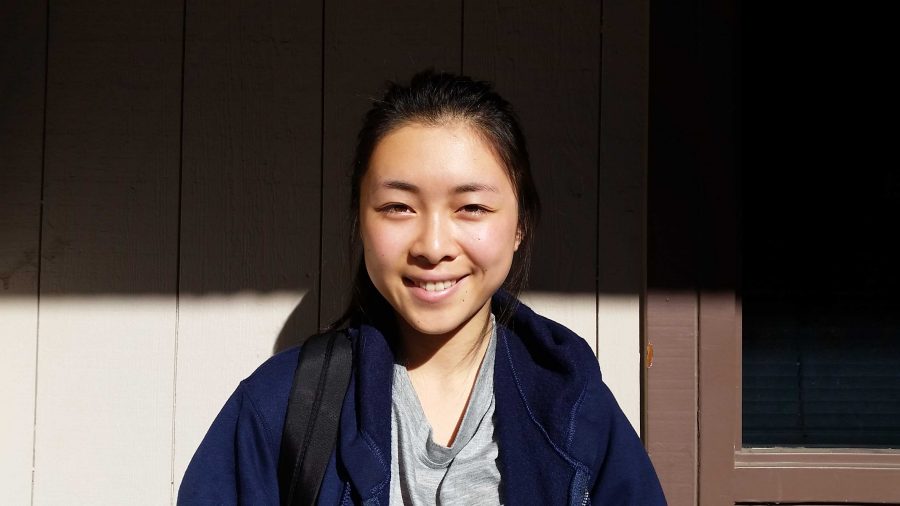 Nanda Nayak
November 21, 2015
"I don't know that much Hindi yet," senior Melodie Liu said with a laugh. "But I'm hoping to learn more."
Liu, captain of the MV Andaaz team, made history as the first non-Indian bollywood captain on the team. Over the years, she has grown closer to the team, even though she admits that she felt a little awkward at first. In  her freshman year, Liu felt excluded because she did not understand all the inside jokes the team shared, because she had not had any vivid experiences with the indian culture. But now, she says, things have changed.
"I've definitely grown closer to them over the years. They think it's kind of cool that I'm not Indian, and sometimes they'll try and teach me Hindi words," Liu said. "I usually forget what they teach me, but they'll still come back with more."
Liu feels that the atmosphere of Andaaz is always welcoming, and believes that the team does their best to include her in everything. Over the years, Liu has adjusted well, and now she does not feel left out whenever she doesn't understand a joke the team might enjoy, because she feels included despite their ethnic differences.
"Andaaz is great with team bonding, and I think that our team is very close," Liu said. "I've actually watched some Bollywood movies with them."
Though Liu may have felt omitted from the team as a freshman, she always felt welcomed and appreciated by her team. But when Liu first made the team, her parents weren't sure about what to think.
"[My parents] were surprised that I actually made the team, because they knew I'd had no dance experience, except for the jazz classes I took for a couple weeks, and they were surprised I was doing something of such a different culture. But they've always been supportive of me, and I appreciate that."
Liu also feels that she has learned several things from participating in Andaaz. She believes that, from the time she was a freshman, up until now, she has learned about leadership, and as a captain for the MV Andaaz team, Liu continues to guide the team as a role model.
Liu, in turn, encourages everyone to try out, and to ignore the fact that they may be a minority in a vastly Indian-based dance group.
"This year, we're really trying to promote an ethnic diversity, and there's another Asian girl on the team this year. Don't be afraid to try out."