Campus Question: Why were people wearing purple ribbons today?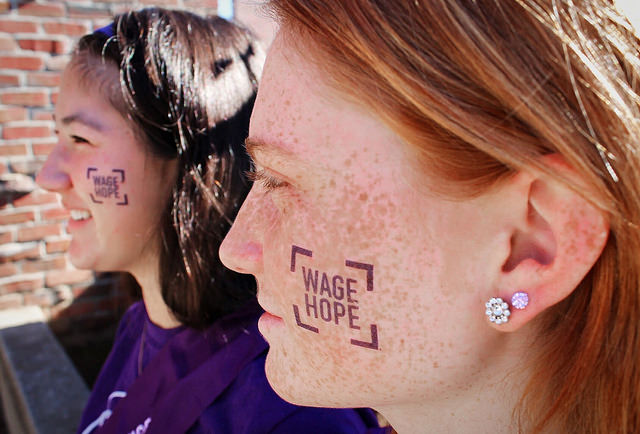 Avni Prasad
November 14, 2015
In Michael Lordan's first period Precalculus Honors class, junior Nicole Fell passed out purple wrist bands, purple ribbons and purple tattoos. It wasn't to perpetuate school spirit on Purple Friday Day — written on these items that Fell passed out were "Pancreatic Cancer."
Pancreatic cancer, according to the Pancreatic Cancer Action Network, a national organization dedicated to find treatments for pancreatic patients, has one of the lowest survival rates of all major cancers. An estimated 134 people are diagnosed with pancreatic cancer everyday. Of those, about 23 overcome this cancer. In addition to being one of the most deadliest cancers, pancreatic cancer is also one of the most unfunded cancers.
"Cancer has touched my life in more way than one," senior Alli Case said. "While there were all different types of cancer, pancreatic cancer was the one that I saw that people were least prepared for."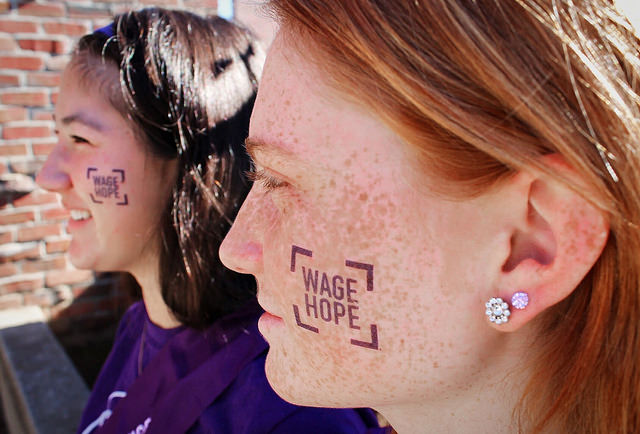 Many students, like Fell and Case, joined together in a national movement to inform people about pancreatic cancer spreading awareness through hashtags like #PurpleForAPurpose and #WorldPancreaticCancerDay.
Back in Lordan's classroom, Fell explained pancreatic cancer to her classmates. She wore a purple sash that read "Wage Hope". The Pancreatic Cancer Action Network want to bring this issue to national light and are hoping this day will inspire many to donate and "join the fight."