Girls water polo: Team falls to Santa Clara HS in over time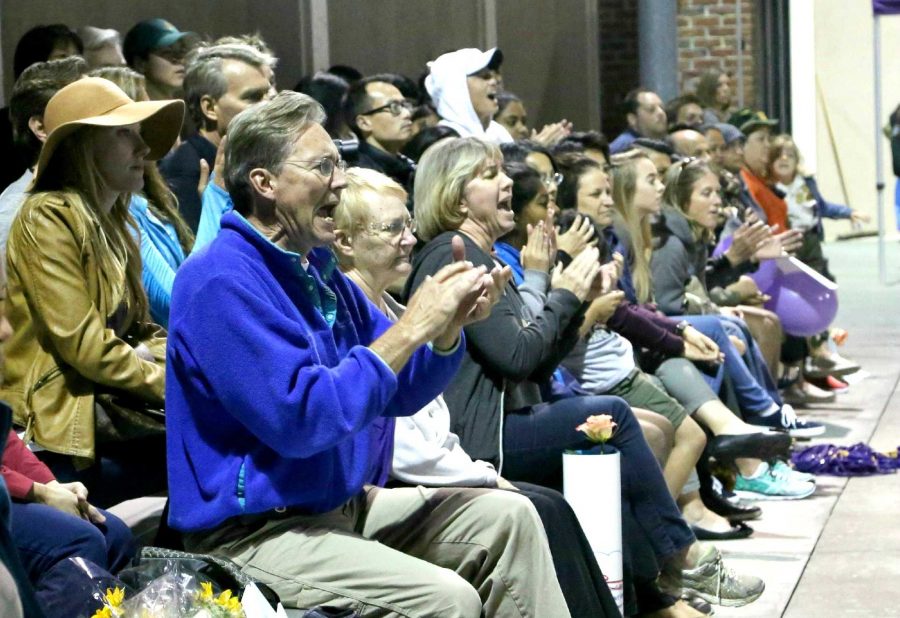 Stephanie Lam
November 4, 2015
1.2 seconds. That was the amount of time left in the fourth quarter of the game. The score was tied with Santa Clara High School and MVHS both at 12-12. MVHS called for a time-out, and huddled around coach Gigi Swan. All the team needed was one more point to win the game and claim victory on their senior night. They had 1.2 seconds.
But they didn't score.
With the score still tied at the end of the fourth quarter, MVHS and SCHS played two three-minute overtime periods. During that time, it was hard to tell who wanted the girls to win the most; the girls themselves, the parents or coaches Katy Basile and Gigi Swan. MVHS attacked the ball any chance they got, drowning out the outside noises and focusing solely on the game. But in the last few seconds, SCHS managed to make the winning shot and changed the score to 13-12.
The Matadors held a promising lead in the beginning of the game. Although the girls were often hesitant to pass to each other and locate the ball, they still found ways to make quick cross goals, leading to two goals in the first three minutes.
MVHS also demonstrated strong communication and teamwork skills, key aspects that helped them maintain their lead. Players could be heard loudly and clearly over the excited parents, and were not afraid to call for the open player.
"[The girls] had excellent team work out there," Basile said, "There were some super assists and immediate goals."
SCHS was aggressive in its plays, and according to Swan, they sank MVHS players as soon as they reached for the ball and committed underwater fouls that went unnoticed by the referees. Shouts of angry parents could be heard from the sidelines.
"Things were getting pretty escalated," Swan said. " [There were] lots of physical plays out there. The referees [had] to take more control and call a little bit more so the game stays in control."
Despite the aggression from SCHS, the Matadors fought back hard, especially in the second half. MVHS defense was quick to stop SCHS from swimming towards the goal, and senior Hanna Severietti made several well-executed blocks. The ball constantly moved around each side and each team had chances to score but either missed the goal or was blocked.
The 12-12 tie led the Lady Mats to overtime. The girls swam as hard as they could, but it they were exhausted from constantly treading and swimming up and down the lanes. But in the end, it was SCHS that came out on top with the winning goal.
Despite the loss, the girls were glad that it had been close. The girls had won against SCHS in previous games, but this time, the girls believed that they had slightly underestimated them.
"We beat them the first time, and then we just lost to them," senior Emma Pickett said. "It was a good game so it's hard to be upset. Even though we lost, we all played our hearts out and tried our hardest and I know everyone gave it 100 percent."