Three easy recipes for students
Hungry to learn some new recipes for when you get hungry? Don't worry, Cultural Cuisine Club's got you covered. Cultural Cuisine Club, a club focused on teaching students how to prepare food from around the world, brings you these three easy recipes that you can make with ingredients you already have at home. Scroll down for the recipes.
Looking for something easy and filling? Try these honey garlic chicken wings:

Want something in under 10 minutes? Check out this perfectly crispy grilled cheese:

Craving something sugary and sweet? Try these super simple crepes:

Recipes from Oliver Stoklosa of the Cultural Cuisine club
Grilled Cheese
Ingredients
sharp cheddar (or your preferred type of cheese)

Any type of bread(preferably white bread)

room temperature butter
Directions
Spread butter on one side of your two pieces of bread (make sure that the butter is room temperature before spreading it on your bread)

Grate the Cheddar(or buy it pre-shredded) and place the shavings between the 2 pieces of bread

On medium high heat cook your sandwich until golden brown on each side and the cheese if fully melted (make sure that the butter side of your two loaves are in direct contact with your pan)
Honey-Garlic Chicken Wings
Ingredients
2 pounds of chicken wings

2 tablespoons olive oil

¼  cup soy sauce

1 tablespoons ketchup

¼  cup honey

3 clove of garlic-minced

salt and pepper to taste
Directions
Preheat oven to 375 degrees fahrenheit

Mix all ingredients together in a large bowl

Line a baking tray with parchment paper

Place wings on tray and pour leftover sauce over them

Bake in the oven for 30-35 mins or until the sauce is caramelized
Crepes
Ingredients
1 cup all-purpose flour

2 eggs

½ cup milk

½ cup water

¼ teaspoon salt

2 tablespoons butter, melted
Directions
In a large bowl mix together flour and eggs.

Gradually add in milk and water to avoid lumps.

Add salt and butter and beat until smooth

On medium high heat, lightly coat the pan with oil (Large pan)

Spread ¼ cup of the mixture evenly across your pan

Cook for about 2 minutes or until the bottom is lightly brown

Using a spatula, turn the crepe over to make sure it cooks evenly

Garnish with your favorite fillings (suggestions: ice cream, powdered sugar, melted chocolate, strawberries)
About the Writer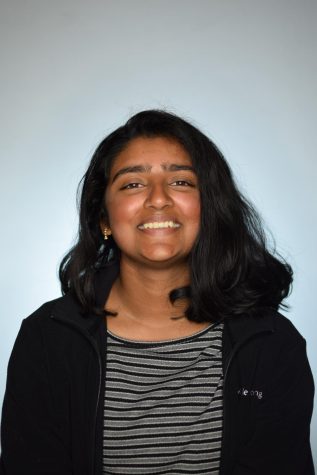 Priya Reddy, Staff writer
Priya Reddy is a senior at MVHS, a third year staff member and a managing editor. Priya was a multimedia Special Report editor her sophomore year and a print Special Report editor her junior year. She likes to read, watch trashy action movies and take long naps.