Photo gallery: Firsts at the Welcome Back Rally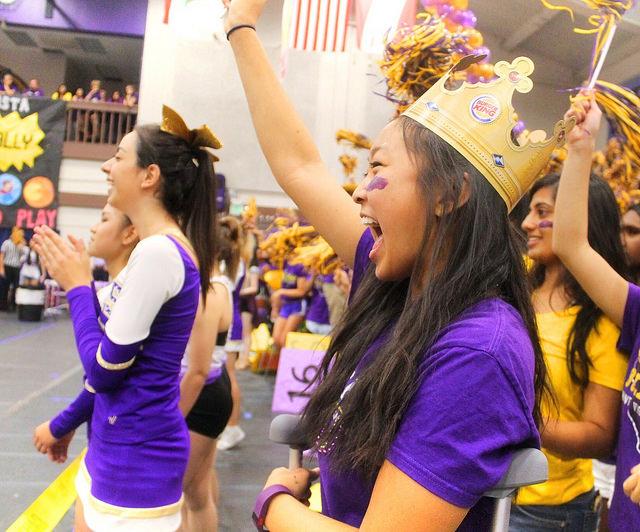 Avni Prasad
August 31, 2015
The Welcome Back Rally is a rally full of firsts.
Class of 2019 watch their first rally unfold not knowing what to expect. Some of the freshmen sit on the bleachers.
Class of 2018 walks in the gym with a new found confidence. They know better than to sit on the bleachers. The mistakes they made last year at the rally have fueled their desire to prove themselves. Written in the corner of their class profile picture are the words "Destroy 2017."
Class of 2017 for the first time, walk to other side of the court. It's official — they are upperclassmen. Along with that status comes the privilege of actually seeing the faces of the dancers and cheerleaders.
As for the class of 2016, they tear through the senior poster and enter the gym their last Welcome Back Rally in a way they have witnessed for the previous three years. And for their first time, they walk out of the Welcome Back Rally as winners.