Superheroes vs. Supervillains Rally Week Dress-up Day 1: Pajama Day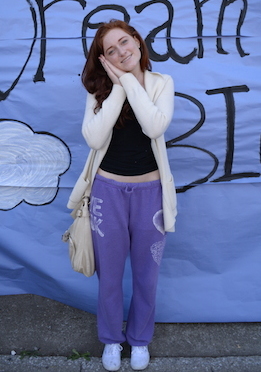 Colin Kim
January 22, 2014
Students participate in Pajama Day as they dream about their superpowers.
For this year's annual Winter Rally, the Classes of 2017 and 2014 will be teaming up as Supervillains, while the Classes of 2016 and 2015 will be Superheroes. The first dress-up day was the classic "Pajama Day" in which students flaunted their favorite slumber outfits
Freshman Varun Sivarajan Thiruvadi
"I feel super warm in this onesie. I liked today's dress-up day because it was a great start to the team unity of the rally."
Sophomore Nina Rice
"[Pajama Day] is my favorite dress-up day. It is very easy to dress up for and a lot of people dress up for it. It's nice because I can just get out of my bed and come to school."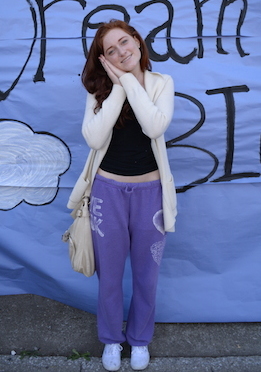 Junior Akhilesh Shridar
"[Dress-up day] today was really good. It keeps me very comfortable and keeps the air flowing."
Seniors Sarah Im and Jackie Yee
"We got these pants from [basketball] Coach [Sara] Borelli our sophomore year and we have been wearing them for every Pajama day."
On Jan. 22, students will be dressing up as twins for side-kick day.