3 reasons why students don't celebrate Thanksgiving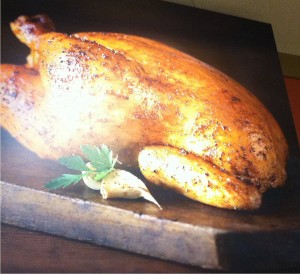 The practice of celebrating Thanksgiving has been passed on for more than four centuries. From its origin of family reunion and rejoice to its nowadays link to "black friday sales", it has long been held as a symbol of the American nation. However, some families are beginning to part from the traditional idea of celebrating Thanksgiving.
From a foreign nation
"I don't really know about Thanksgiving because I just came to America," freshman Eleonore Melon said. "All I know is that people eat turkey[s]."
France does not have the tradition of celebrating Thanksgiving so for Melon, the custom is brand new. However, the French celebrate other holidays — including Christmas and New Year's — which convey virtually the same values as Thanksgiving. Though the holiday itself is new to Melon, the sentiment of family reunion and scrumptious feasts is not.
Melon will be spending her first Thanksgiving in America this year. Although she and her family will not be traveling anywhere because of their tight schedule, they will likely be spending this holiday with family friends.
Two holidays in one
For junior Jessica Hirsch, Thanksgiving this year coincidentally falls on the same day as Hanukkah, a holiday very important in the Jewish religion. For the Jewish, Hanukkah is a significant holiday that commemorates the victory of Maccabee warriors against oppressive Greek rulers and the re-dedication of the Jews' Holy Temple in Jerusalem. Because the Jewish calendar is lunar-based and about two weeks shorter than the commonly used solar calendar, Jewish holidays fall differently every year. The two holidays have not coincided like this since 1888, and they may not again for another thousand years.

"[Every year], we rent a beach house in Santa Cruz, and we spend the entire weekend there with about five other families," Hirsch said.

This year, however, Hirsch and her family will, for the first time, break this family tradition by incorporating Hanukkah into Thanksgiving. Since Hanukkah's traditional meal is brisket, with latkes and doughnut, they will be eating fried food and homage rather than the traditional turkey this time, changing the identity of the original Thanksgiving celebration and spirit.

[quote_right]"We kind of celebrate with an Indian style. We never eat turkey, and we would eat Indian food instead of pumpkin pies and mashed potatoes." ~ sophomore Priyanka Agarwal [/quote_right]

Time restraints

Sophomore Priyanka Agarwal has never celebrated Thanksgiving traditionally.

"We kind of celebrate with an Indian style," Agarwal said. "We never eat turkey, and we would eat Indian food instead of pumpkin pies and mashed potatoes."

For the most part, however, the food that is found on the Agarwals' Thanksgiving dinner table is what they eat day-to-day. A while back, Agarwal and her family would travel with a few family friends during the Thanksgiving break. For about eight years, she often visited Lake Tahoe or Disneyland with a group of friends she has known since preschool. Two years ago, Agarwal had to stop this routine because she needed to work on homework and other school-related projects during the four-day break.

"This year we'll just be with all the family relatives," Agarwal said. "We'll spend around six hours together because we don't usually get to see each other, and we'll have a dinner. But it's nothing too special or different, and it'll all be local."