Matador of the week: Kristen Vrionis
This year, senior Kristen Vrionis led the Lady Mats to fourth place at the league championships. She has been a captain the girls water polo team for two years. In an interview with El Estoque, Vrionis discusses her experience with the Stanford girls water polo club, her thoughts on her second year as a captain and her injury.
El Estoque: What are your thoughts on being captain of the girls water polo team for two years?
Senior Kristen Vrionis: I was captain last year, so it is a lot different [this year], because [last year], I was this junior on a team full of seniors. That was kind of hard with the hierarchy. This year, I am a senior, and I am captain with a team of mostly juniors, so this year, we support each other more.
EE: When did you start swimming and when did you start water polo?
Vrionis: I have been swimming competitively for seven years, maybe a little less, maybe a little more. I started water polo my freshman year of high school.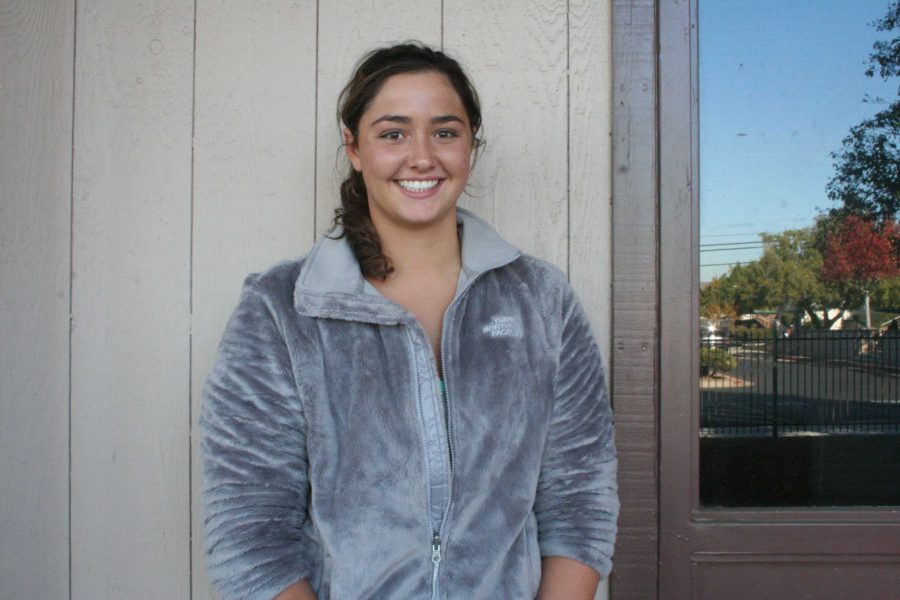 EE: How did you transition from swimming to water polo?
Vrionis: I started with the MVHS swim team, and I was swimming at DACA, and then the coach was like, "You should try water polo." He was recruiting people, and I was like, "Okay." I started to try it, and I liked it a lot.
EE: How do you compare swimming with water polo?
Vrionis: I feel like I have become more of a team person because in swimming, it was more of an individual sport. You are training with people, but it is for yourself competing against yourself. Now you compete with other people for a team, so it's more like a community because you are working with others than just [with] yourself.
EE: How was your experience with the Stanford girls water polo club?
Vrionis: My friends wanted to try it, so we gave it a shot. It's regular practice away from the high school season. So it's nothing special. It's just like a club. It's not the actual college.
EE: Why do you have to get surgery?
Vrionis: I have to get surgery because I had a torn labrum. It's the cartilage around your [shoulder] socket. It's torn, so I have to get it, but it isn't urgent.
EE: What advice do you have for new members of the girls water polo team?
Vrionis: For people coming in, I know it can be scary because it is a contact sport, but it's not that bad. I know when I started, I was intimidated by all of the violence, but it is not actually that bad. For the teammates, I think we just need to work well together to keep up the hard work and heart.
On Monday, Nov. 18 at 8:14 P.M., a correction was made. Senior Kristen Vrionis has always been the only captain of the Lady Mats, not the co-captain.