Food Services prepare for rain, tents or awnings to provide cover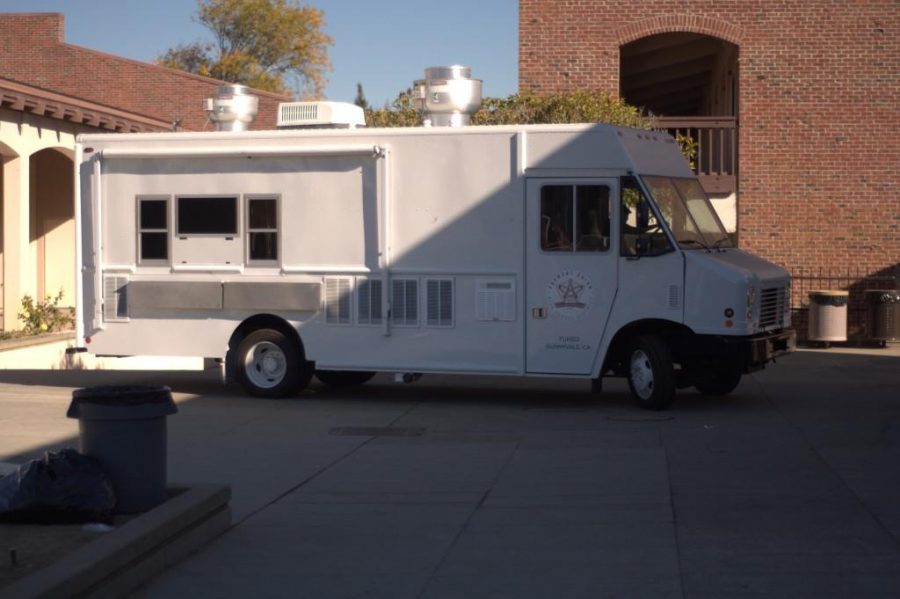 Colin Ni
November 11, 2013
Cupertino receives the highest levels of precipitation and wind in the months of December, January and February, according to The Weather Channel. Before cafeteria construction began, students would be sheltered from rain while waiting in line and eating. Now, with food trucks replacing the old cafeteria, many students will not have cover from rain since the area in which they are stationed offers no protection. With the comfort of their customers in mind, Food Service manager Debbie Herrera and other food service employees are still trying to think of ways to shield students from the anticipated wind and rain while standing in line for food.

As of now, Herrera is planning to try awnings, extensions that will provide cover near each food truck. She understands, however, that there are drawbacks to this idea.

"You're still going to have the wind blowing at you, but for right now, that's what we have [in mind]," Herrera said.

If the awnings are not sufficient in providing enough cover, Herrera said that a row of large tents covering not only the sections near the food truck, but also in between the food trucks, might be a possibility. She said that given the length of the lines, this plan may be more viable than awnings because the tents cover a larger area.

Moving the preparation and selling of food to the student center would not be a possibility. All food that is prepared is done inside the food trucks where the kitchens are located. Furthermore, moving the equipment into the student center would not work either because it is built into the truck . The food trucks also cannot be moved to a different location due to the reach of the internet connection, according to Herrera

"Last year when we worked in the trucks, we got lucky because there was no rain," Herrera said. "This year, it's going to be a challenge."

[quote_right]"Wind's the element no one really thinks about when operating a food truck."[/quote_right]

According to The Food Truck owner and chef Jeffrey Palsa, whom Sync Weekly writer Shea Stewart interviewed, wind is often a factor that is overlooked.

"Wind's the element no one really thinks about when operating a food truck. Rain? No doubt. […] But wind? It can turn what appears to be a pleasant day into a money-loser," Stewart's story reads.

With heavier wind and rain soon to come, standing in line for food with or without cover may prove to be a deterrent for some students. Senior Ismaeel Sheriff was a frequent customer of the school's lunches; after food trucks replaced the old cafeteria, however, he no longer purchased food as often, due to the lack of cover while waiting in line. When it starts raining, Sheriff thinks students will be further discouraged.

"I think a lot more people would go out to eat or bring food from home," Sheriff said. "Maybe they can wait until the end [of lunch] when the lines are shorter."

Administration and the Food Service staff have not yet decided on a final plan to protect students from the rain while standing in line. Check back for updates in the coming weeks.