Baseball CCS: Lancers throw perfect game to end Matador season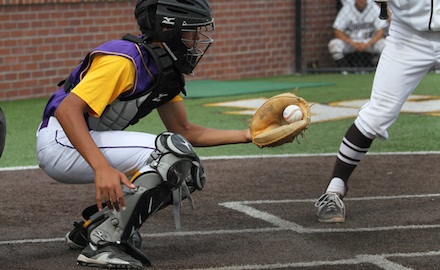 St. Francis senior Michael Strem allows no hits to give Matadors 0-2 loss.

Despite a strong pitching performance by senior Peter Stern, St. Francis High School senior Michael Strem pulled off a feat that had never been done in his school's history: He threw a perfect game in 66 pitches to beat the Matadors 0-2. The lone two runs of this first-round CCS game, held on May 15 at SFHS, were scored off of Lancers senior Mark Cardinalli's single in the sixth inning with bases loaded.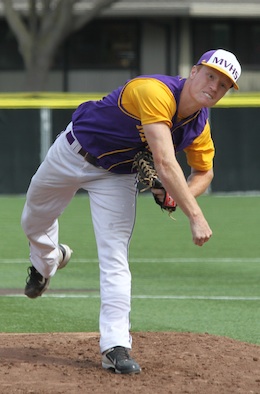 Strem struck out eight, while throwing 48 strikes in his seven innings pitching. On the opposing side, Stern held the Matadors close the whole game, keeping them tied into the sixth inning before Cardinalli's single.
Stern started strong by striking out the side in the first inning, allowing only two more base runners in the next five innings. The Lancers threatened early in the third inning after a leadoff double got the runner to second, but Stern was able to pitch for the necessary groundout to get out of the inning.
"Peter [Stern] pitched outstandingly," junior Rami Dwidar said. "We just weren't able to hit the other team's pitcher."
The game was tied going into the sixth inning before the Lancers were finally able to capitalize with runners in scoring position. With two outs, a double by Lancers senior Kort Peterson and two more walks led to a bases loaded situation. Cardinalli singled into shallow right field to score two runs and take a 0-2 lead.
The Matadors were unable to score in the top of the seventh, ending MVHS' season in a 0-2 loss. They finished off the season with a league record of 8-7 and were seeded 16th in the CCS tournament.
"It was a good game, both sides," Stern said. "Both offenses were not very lively today, but that's what happens when you get good pitching in the game."