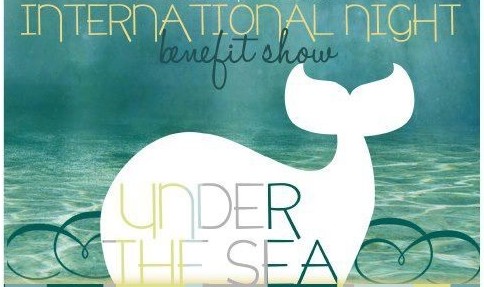 Interact, Rotary International's service club for high school students, celebrates its 50th anniversary this year. The MVHS chapter stays true to its name with its annual inter-district fundraiser –– International Night –– to be held April 12.
The proceeds from the event are sent to the charity that the club chooses to support throughout the year. In 2012, proceeds went to ShelterBox, which provides supplies and temporary shelters to victims of disaster relief. This year, Interact will raise funds for Room to Read, which works to promote literacy and education in underdeveloped Asian and African communities –– and this year in Bangladesh.
According to Interact co-president senior Nikita Bhatnagar, the entirety of the northern Calif. district –– Interact District 5170 –– chooses the charity of the year. Subsequently, all the Interact clubs within the district work together to hold charity dinners, car washes and silent auctions to raise money for the cause. The fundraising culminates in International Night, which has been regarded as Interact Area 12's largest event for the past 35 years.
Due to the significance of the event, planning starts just months after school begins in August and requires extensive collaboration with members from all five FUHSD Interact chapters. As co-president, Bhatnagar coordinates event-planning meetings and ensures open communication between all five chapters but is less involved with details such as choosing a venue, contacting caterers, finding acts and selling tickets.
"My main role has been promotion and ticket sales," said Interact Community Projects manager junior Disha Bendre. "But [the event] is a talent showcase of singing and dancing, basically. Our co-chairs are the ones in charge of overseeing that and holding our rehearsals, which are happening Tuesday and Wednesday."
According to International Night co-chair junior Anton Zheng, over 20 acts auditioned but only 13 were selected to perform. This year's event features performances from MV Bhangra, Cupertino High School's Hip-Hop Crew, Eyes Open, Anya and the Sundance Kids and The Ritards as well as individual performances from singers and martial artists from around the district.
"This year especially, we've tried to get a lot of diverse cultural acts," Interact co-president senior Srisruthi Ramesh said. "We [also] get donations from restaurants in the area so we then donate a greater profit to the charity."
In accordance with the "international" theme of the event, ethnic food from 23 restaurants — including Sitar Express, Pho-licious, Shan and Elephant Bar — will be served after the cultural program. Interact officers have already sold over 200 tickets for the show and dinner and expect students from all five schools to attend.
International Night will be held from 6 to 8:30 p.m. in the MVHS auditorium. Tickets are $12 in advance and $15 at the door.