Sports shorts: Winter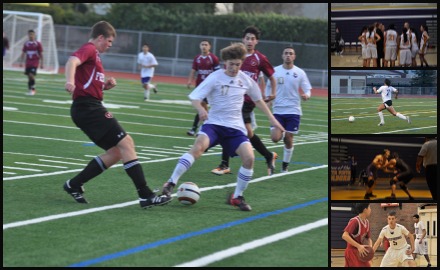 Carissa Chan
March 20, 2013
This winter sports season was a thrilling one with unexpectedly strong performances by some of the teams and soccer finally playing at home. El Estoque looks back and ranks the five winter sports teams based on record, CCS qualification and comparison to previous years, from best to worst performances of the season.
No. 1: Wrestling
The wrestling team ended a successful season with 10 members qualifying for CCS. Ending the season with a 9-2 record in league matches, the team won SCVAL championships. Led by league champions sophomore Max McCann at 120 pounds and senior James Whall at 145 pounds, MVHS tied for 10th out of 84 teams at CCS with McCann placing fourth and Whall ranking fifth. Outside of league meets, the wrestlers also left their mark as they ranked first at the Redwood Duals and the Bill Martell Invitational, second at the Jim Root Invitational and sixth out of 76 at Midcals.
No. 2: Boys soccer
Varsity boys soccer pulled together for a strong season, going 11-7-1 overall and 7-2 in league. Several standout players — like senior Bobak Ohadi and his brother, sophomore Brad Ohadi — helped the Matadors edge out opponents in close games, including a senior night thriller against Lynbrook High School. The older Ohadi, who led the team in goals, is also pushing for all-league honors. The Matadors finished in second place in the league, though they did not qualify for CCS.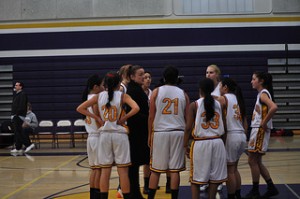 No. 3: Girls basketball
The girls basketball team had an unpredictable season, with many different winning and losing streaks across the board. Although the team had several injured players, strong play by sophomore Christina Jennings, juniors Stephanie Jennings and Jacqueline Yee and senior Ashley Hu managed to give them a CCS qualification with a league record of 6-6-0. The Matadors did well in the playoffs but eventually fell to San Benito High School, ending their CCS run in the second round. The Matadors ended their season with an overall record of 13-12-0.
No. 4: Girls soccer
In their last year under head coach Alan Kute, the girls soccer team struggled with communication and coordination throughout the season. These problems were apparent in a four-game scoreless streak, which the Lady Mats were only able to break out of at the season's close. The Matadors ended the season with a 6-7-6 overall record and a 2-7-3 league record. They were unable to qualify for CCS for the first time in several years. With 11 seniors graduating, the team will have to grapple with major changes next season without Kute, who is retiring after ten years of coaching the varsity girls.

No. 5: Boys basketball
The boys basketball team had an average season, ending with a record of 5-7 in league play and 11-13 overall. The Matadors did not make CCS despite consistently dominating performances by junior Ramana Keerthi, who recorded league-leading statistics of 10.6 rebounds and 1.6 blocks per game. The Matadors, however, managed to defeat rival team Lynbrook High School in both of the matchups against the Vikings, though the Matadors also dropped their senior night game against Fremont on Feb. 8.