Annual county chess tournament hosted at MVHS Feb. 2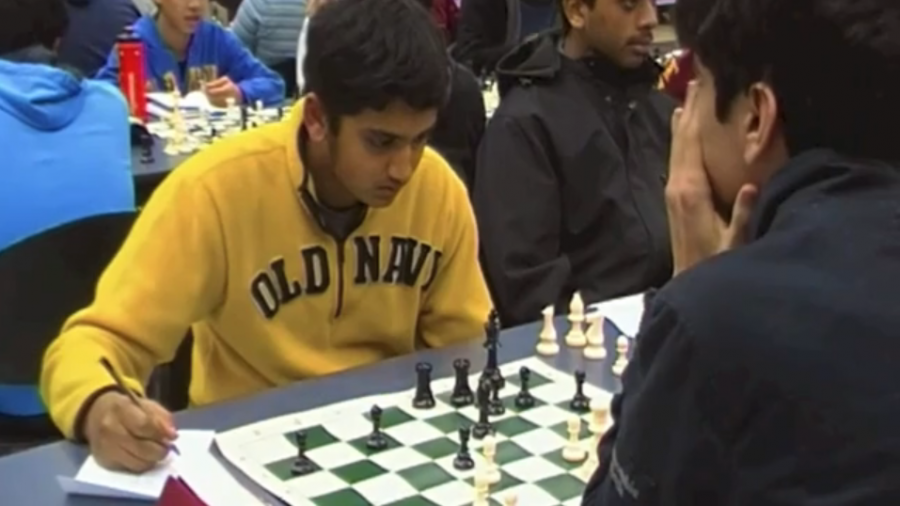 Amrutha Dorai
February 7, 2013
MVHS wins team award for second consecutive year.
Chess tournament from El Estoque on Vimeo.
The Chess Club competed at the 2013 Santa Clara County High School Chess Tournament on Feb. 2 in the MVHS cafeteria and emerged with multiple victories. Students from local high schools and middle schools played five games each to contribute to their team's overall score, with games running up to 95 minutes each. MVHS won the 25-year-old county cup for the second consecutive year, as well as a number of individual awards. The first place trophy went to freshman Neil Apte who also participated last year as an eighth grader, for the second year in a row.
The team representing MVHS included students from Kennedy Middle School. According to Chess Club president senior Chris Wu, the team's winning performance at the tournament can be attributed to the strength of players from both schools.
"This year, we've had a really strong team — the strongest team we've had in the last five to 10 years," Wu said.