Music: Does 'bastards' sound like Bjork?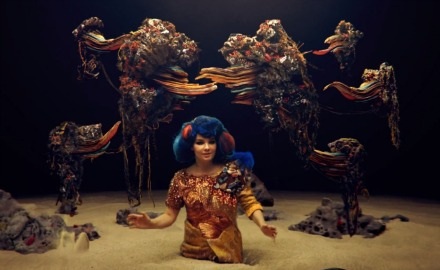 Smitha Gundavajhala
February 6, 2013
Mixed Reviews is a feature where we examine recently released songs and albums with perspectives from two different reporters. This week we listened to an album from Bjork, mistress of weirdness.
Yimeng's take: If it's not Bjork, don't fix it
Bjork is known for creating avant-garde music that challenges pop music conventions — her purity of vision, distinct and abstract, allows her albums to remain eccentric and hauntingly fresh. Unfortunately, her latest remix album is as cheesy and dated as the source material is timeless and honest.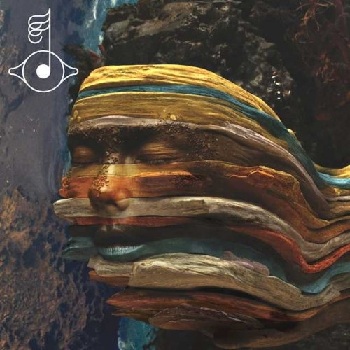 "bastards," released on Feb. 4, contains remixed tracks from her 2011 album, "Biophilia." While "Biophilia" was innovative in terms of both style and presentation (the tracks were released as a series of 10 iOS apps), this 13-song remastering leaves a lot to be desired.
Much of the problem is that Bjork lets other artists reinterpret her music. Inevitably, this leads to her work being dissected into bare lyrics and instrumentals, before they are reconfigured into unholy, Frankenstein-esque creations. Quiet and contemplative tracks like "Mutual Core" are ruined by overbearing synthesized instrumentals. Even the ones treated with respect ("Virus," "Sacrifice") don't come out any better — the complex but rewarding nature of her voice and lyrics are fleeting and can't be easily captured.
"bastards" comes across as a ploy to earn money and less as an artistic statement, which is a real shame. Instead of being enhanced and thoughtfully reimagined, this remix album will appeal to serious fans only.
 Smitha's take: Bringing Bjork to the masses
Full disclosure: I am not a Bjork fan. It's not that I dislike her music, it's just that I don't understand it. But after listening to the remix album "bastards," a lot of the tracks I heard off of the original album, "Biophilia," seem to make more sense.
The remixes retain many of the elements that are characteristic of Bjork, including her music's unearthly nature and its dissonance, all while managing not to sound like Bjork. Each provides a new cultural lens with which her art can be viewed, a contrast that is especially clear across multiple mixes of the same song. For example, the Death Grips and the Pins and Needles mixes of "Sacrifice" are utilized respectively to create completely new sound.
The remixes complement Bjork's unique's vocals, making her music more accessible. However, these are not the same songs anymore. Though the entire album is a makeover of Biophilia,some elements are lost. For example, Bjork's minimalist otherworldliness is lost to a marked increase in percussion, from the Eastern refrains of the Omar Souleyman remix of Crystalline, to the snare of Hudson Mohawke Peaches' take on "Virus." All of these are a nod to some element of Bjork's style, but none captures the essence.
Bjork's material is original to begin with, and on top of that, her sound is transformed into a completely different one. While some of the lovely blended vocals that seem to be characteristic of Bjork's original work are almost absent in the remixes, and the focus is drawn away from her lyrics, the result is not all bad. The remixes break down her complex melodic and lyrical packages into digestible form so that the layman can appreciate both the raw original and the layers  that were superimposed by other artists as the music evolved. It's still Bjork's music. What's changed now is that it's everyone' else's music, too.