A$AP Rocky spins a broken record
Morahd Shawki
January 16, 2013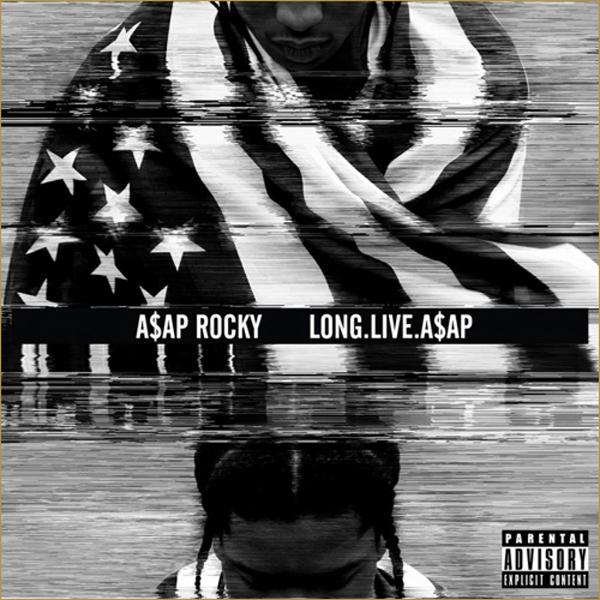 A$AP Rocky's talent for rapping cannot be denied, pure and simple. His knack for changing his flow is still unmatched by the vast majority of modern rappers. He can break out and spit lyrics at blinding speed, and just as effortlessly ride a slow beat.

That's what makes his new album "LongLiveA$AP" so frustrating.

Rocky is clearly very talented, and surrounds himself with a truly terrific and varied supporting cast. That's why it's a shame Rocky isn't more compelling himself. Instead with each passing track, his style and perspective gets more and more stale. Unfortunately, the best, most exciting parts of LongLiveA$AP, usually involve silence on Rocky's part.

Rocky was first launched into the spotlight last year by his debut mixtape "LiveLoveA$AP." It was an incredibly solid, ambitious album for such a new face, but remained somewhat shallow on the lyrical side of the spectrum. But what more could be expected from a new artist? Sure it's only been slightly over a year for Rocky, and a jam-packed one at that. In that amount of time, Rocky transcended from an underground rapper to touring with the likes of Drake and Rihanna.

But it would be nice if he could get his mind off of his wallet, clothes and women for just a song or two. With his background as drug dealer growing up on the streets of Harlem, you'd think he'd have more to talk about than fashion and money.

Rocky fails to achieve the delicate balance between bragging about his life and grounded realism that his featured contemporaries do. Unlike Danny Brown and Kendrick Lamar for example, who manage to embed poignant social commentary in their work, it feels as though Rocky has really nothing to say on LongLiveA$AP.

Although there is plenty of unfounded, indulgent bragging on LongLiveA$AP (this is still hip-hop of course), Rocky undeniably knows how to please an audience looking for fun. The emcee has quite an ear for beats, recruiting talented producers such as Hit-Boy ("Niggas in Paris") and even super-producer Danger Mouse (Gnarls Barkley, The Black Keys).

Rocky has also enlisted the help of producer Clams Casino again, who first gained widespread recognition from Rocky's first album. The two are a terrific combination, with Rocky's varied rhythm, over Clams Casino's dream-like, subtle beats. Rocky even braves Skrillex's dubstep — no small feat for any rapper — with enjoyable results.

To his credit, Rocky isn't afraid of taking risks on his major-label debut, with its many unorthodox musical choices. But for every risky stroke of genius, there is an embarrassment of equal proportion to be found. Earlier this year, Rocky did a cover of Foster The People's "Pumped Up Kicks," singing and all. It was an awkward, embarrassing effort, but was unfortunately not just a one-off attempt on his part. Rocky's "singing" (quotes intentional), returns on several tracks and sounds like a decent attempt at karaoke at best.

Some of the tracks sound less inspired than plain copied. The seasick, slightly atonal beat on the track "Pain" sounds stolen directly from the Odd Future camp (Tyler, the Creator specifically,) and feels ill-suited to the likes of Rocky.

Despite some of his misfires, Rocky has impeccable taste in features. In fact, the guests on LongLiveA$AP alone are worth the price of admission. Schoolboy Q is great with his apathetic, tough-guy persona in "PMW," and Drake is arguably the only good part of "F***in' Problems"

"1 Train" also features an absolute cavalcade of terrific up and coming rappers, all of whom shine on what is undeniably the standout track on the album. Kendrick Lamar displays his knack for lyricism, somehow being simultaneously fun and morbid. Danny Brown maintains his lovably brash and perverted persona, sounding as though he's rapping for the sake of his own enjoyment. Joey Bada$$' shows his hard-earned premature wisdom at just the age of 17 and Big K.R.I.T. sounds like a prophet with a southern drawl. Each and every guest plants their flag proudly on this track with terrific results.

Some of the features do fall short, Kendrick Lamar's knack for lyricism is squandered on the track "F***in' Problems," Santigold loses all of her dance-y, fun charm on "Hell," and OverDoz is plain boring on "Pain," but other than that LongLiveA$AP is practically dream music festival for the modern rap fan.

Too bad the headliner wasn't very good.