Boys Basketball: Tough defense not enough as Matadors lose to Santa Clara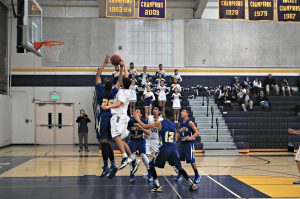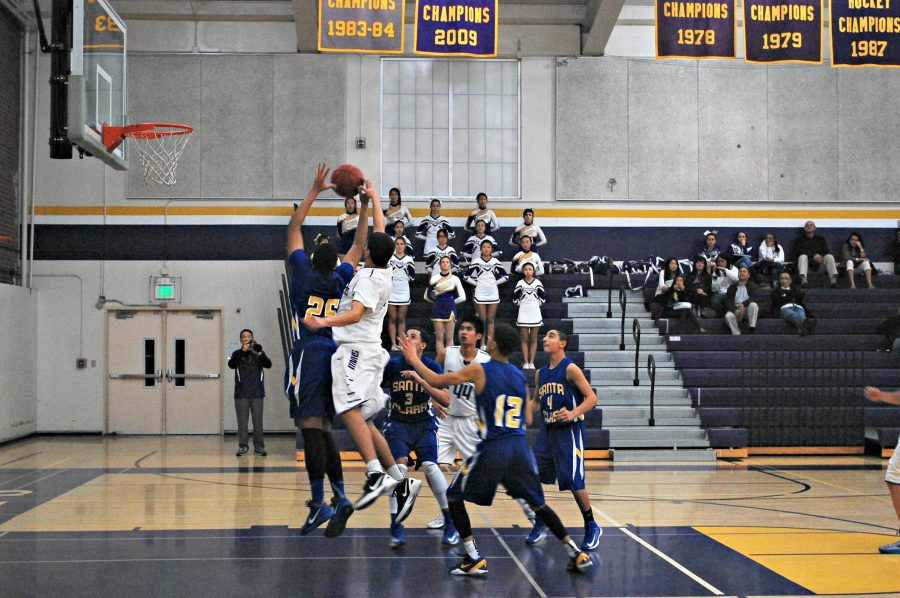 Since 2006, MVHS had won 11 of their past 12 matchups against Santa Clara High School. That hot streak ended as the Matadors fell below .500 (7-8, 1-2) with their 45-35 loss against SCHS on Jan. 8.
Throughout the game, MVHS played stingy defense, led by junior Ramana Keerthi's 16 rebounds. However, they were unable to muster anything on offense, which proved to be fatal late in the contest.
"We were great on defense, but we really struggled on offense," head coach Clay Stiver said after the game.
In the first half, the Bruins used a full court press to try to force turnovers. That strategy worked well as MVHS committed 19 turnovers in the game.
"We played defense really well," Keerthi said. "Our gameplan was to stop [SCHS point guard Cole Lockwood], since he usually scores about 20 points per game."
Lockwood, who averages 20.5 points per game, leads a high-powered Santa Clara offense, which scores a league-leading 66.8 points per game. And when the MVHS defense struggled, the Bruins' offense took the initiative. In the second quarter, MVHS made a few substitutions to bring on some fresh players, and Santa Clara took advantage by outscoring the Matadors 14-5 to end the first half.
Yet after halftime, the Matadors bounced back, scoring 11 points in the third quarter and cutting the lead down to four. However, they could not complete the comeback, as the team once again struggled on offense in the fourth quarter.
"We need to keep our composure on offense," Keerthi said postgame. Stiver also noted the lack of poise when he said, "The team's inconsistency bothers me."
MVHS' inability to focus proved costly as the Matadors were only 9-19 from the free throw line and 12-39 from the field in the game.
Though the Matadors didn't perform to expectations, the whole team is confident they can rebound in time for the rivalry game against Lynbrook on Friday.
"The guys get back up pretty well after a loss," Stiver said. "They are always up for the Lynbrook games. I know they will bounce back."
Santa Clara High School beat Monta Vista 45-35 on Jan. 8. The Matadors' next game will be on Jan. 11 at 7:45 p.m. at Lynbrook High School.