NFL concussions should knock sense into our heads

With 3 NFL QBs out for several weeks, it's a field day for concussion awareness for high school athletes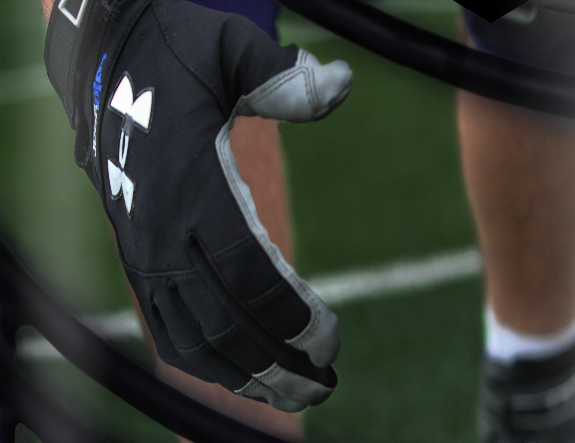 Sunday, Nov. 11 was a day of tears—not only for the travails of our veterans, but also for the three NFL quarterbacks felled by concussions that day—Philadelphia Eagles' Michael Vick, San Francisco 49ers' Alex Smith, and Chicago Bears' Jay Cutler. While before, concussions got screen time for just thirty seconds while a grimacing player limped off the field, supported by athletic trainers, they are in fact a huge problem.
These concussions have had disastrous consequences so far in the past two weeks, as major players were lost (all except for the 49ers who have a backup QB with a "hot hand," as 49ers head coach Jim Harbaugh puts it). The Bears, leading the NFC North before Jay Cutler's concussion, dropped to second in the NFC North behind the Green Bay Packers before Cutler's return to the game today. The Vick-less Eagles were left to continue their losing streak for a grand total of seven straight games—any hope of a comeback for their team is toast. It just goes to show how a knock to the head can knock the whole game out of sync.
In short, ouch.
On the other hand, these concussions have done some good for the game; they're drawing more attention to the serious problem that concussion presents. As big-name QBs are the ones who have gone down, people are waking up to see the disturbing numbers. According to last season's NFL head injury statistics, there was an average of 10.80 concussions a game.  It's clear that there is a real lack of safety for players in the pro-league, and if that is the case, it bodes poorly for high school football, as high school football not only has less funds and resources for athlete safety but also less awareness about concussions in student athletes.
According to the Centers for Disease Prevention, high school athletes are in dire straits—concussions among youth have risen 60 percent in the last nine years. There is excessive amount of concussions occurring on MVHS's varsity football team alone, with players like senior Robert Foreman suffering from four concussions in their football careers. That is why this "triple knockout" couldn't have come at a better time.
Most of the problem appears to be from the perception that "you must keep playing unless your guts are spilling out" and that "sitting on the sidelines is not manly." Regrettably, Smith did "martyr" himself–he stayed for a few more plays, to throw a 14-yard touchdown pass to wide receiver Michael Crabtree with blurred vision after getting hit by Jo-Lonn Dunbar of the Saint Louis Rams. And the reaction so far has been one of respect for him, instead of the disapproval that he probably deserves for having put himself and his whole team at risk. He should instead have opted out immediately so as to not risk being hit again and losing his capacity to throw a ball altogether.
However, the three of them have taken the proper first step by being frank and confessing their injuries—something some "selfless" athletes try to hide in order to stay in the game—and voluntarily sitting on the sidelines. As a result, there is still hope, even with Smith's "sacrifice," that the triple knockout will be a first step in forcing high school athletes to discount the pressure that athletes feel to be the "hero"—sacrificing themselves and enduring pain for "the sake of the team," as sitting on the sidelines is certainly not manly.
For one, Cutler, Smith, and Vick are under national pressure to lead their teams to victory; they make the pressure on high school athletes look like small potatoes. And look—they are dutifully staying on the bench until they fully recuperate. They realize that saving their health for another day (even though this might mean that their position might be compromised, especially in the case of Alex Smith) will be the most important thing they can do for their teams because they are saving themselves for victories in the long run.
In a way, thanks should go to Jo-Lonn Dunbar of the Saint Louis Rams, Tim Dobbins of the Houston Texans, and Ernie Sims of the Dallas Cowboys for concussing those three QBs; without them, high school athletes would not have models for healthy and safe behavior in Cutler, Smith, and Vick. And without them, football agencies would not feel as much pressure to change policies in place to make the game safer for its athletes at all levels.