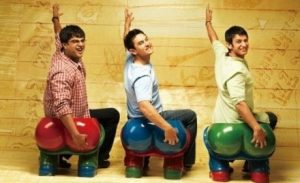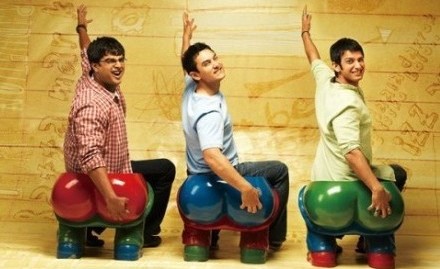 MVHS PTSA student committee will show the popular Bollywood film "3 Idiots" on Wednesday Nov. 21 in room F111 to raise funds for victims of Hurricane Sandy. The event will take place after 6th period at the end of flip-block day, between 1:30 and 4:30 p.m. All proceeds will be donated to the Red Cross.
"We always have these fundraisers for, I don't know, Haiti, Japan, all these other countries, yet at the same time we're not really donating as many funds towards helping things back home," said senior Preston Yeung, PTSA student representative. "Which is kind of strangely sad to me."
This is the first student-organized event PTSA will host this year and it will raise money charging students $1 for a slice of pizza. Admission and drinks will be free, and the first 30 students to attend will receive a special gift. The student committee is expecting approximately 50 students to show up, and they project earnings of $75.
"Originally, [Yeung] was thinking of of giving [proceeds] to the PTSA, but you know the PTSA, it's not like we need the money," said PTSA President Jim Cunningham. "So he came up with this idea of, well, let's give it to the Red Cross."
In the past, there has been relatively little student involvement in PTSA. Yeung hopes that activities like the movie night will serve to increase student awareness for the PTSA and in turn, increase student participation in PTSA.
Cunningham explained that he has had a fairly "hands-off" approach in regards to the student committee's ideas and plans. As a result of this approach, the PTSA student committee has been able to plan more events for later in the year.
"The 'S' part of the PTSA, the student part of it … We're still trying to figure it out," Cunningham said.