MUSIC: 'R.E.D.' not catchy, but still worth a listen
A track-by-track breakdown of Ne-Yo's R&B album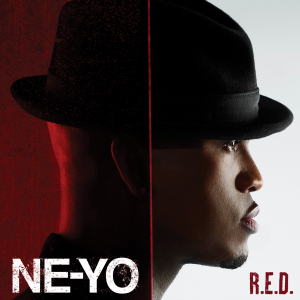 Ne-Yo's latest album, "R.E.D." (not to be confused with Taylor Swift's spiteful, one-note release), is in many ways your typical R&B fare. There's the rhythmic, instrumental beat, the lush-as-an-Alpine-meadow vocals and of course, the requisite love-song theme. That's not to say that we didn't like it. In fact, there's something fresh in Ne-Yo's direct and unfailingly pure approach, and R.E.D. deserves a second look. Here's a breakdown of all 14 tracks:
Cracks in Mr. Perfect

"Cracks" is, if nothing else, brutally honest. In this bombshell-dropper of a song, Ne-Yo tells the world that he's not always "Mr. Perfect," but sometimes a womanizing, wasteful scumbag. Yet when he croons it so beautifully, it's hard not to forgive him.
Lazy Love

We thought this promotional track was too slow and boring back in September, when it was released, but maybe we were too harsh. "Lazy Love" isn't going to top any charts, but it's finely crafted and fits well into the romantic feel of the album.
Let Me Love You (Until You Learn To Love Yourself)

Uplifting, saccharine-sweet songs aren't usually up our alley, but "Let me Love You" is a rare exception. The snappy bridge ("Girl let me love you / until you learn to love yourself") is a satisfying payoff to the delicate piano introduction, before it quickly transforms into a sequence of motivational cymbal claps.
Miss Right

This track was a little generic and constructed too similarly to previous tracks, but it's hard not to smile when Ne-Yo repeatedly sings "hello" in a completely non-sarcastic manner. Although the lyrics don't amount to anything at all, at least it doesn't detract from the silky lull that R.E.D. sucks the listener into.
Jealous

"Jealous" is a bit more space-agey and has a funkier beat, but it's still a signature Ne-Yo song. The melody is scrumptious to a fault, even if it's not particularly memorable. Kind of like a plain white cake.
Don't Make Em Like You

Hip-pop, but still clean, this collaboration between Ne-Yo and rapper Wiz Khalifa succeeds in injecting some much-needed energy into the album. "They don't make them like her no more," he sings. What a gentleman.
Be the One

"Be the One" is "R.E.D."'s breakout single. Crammed with synths but still masterfully restrained, this track is both dramatic and modern. Listeners will anticipate an buildup in tempo that never comes, but the songs as a whole never falls flat.
Stress Reliever

The vocals are buried under the dark and glossy background music, but "Stress Reliever" is significantly more intimate and cheeky. It's still Ne-Yo, only in the dark.
She Is

Ne-Yo is a wise man—country crossovers are always popular, and his duet with Tim McGraw doesn't feel awkward or out-of-place at all. In fact, "She Is" affirms that both country music and R&B share a romantic and idealistic core.
Carry On (Her Letter to Him)

The echoing lyrics are gimmicky, but the tune represents Ne-Yo at his best; not quite traditional R&B and not quite pop. He should experiment more is this area.
Forever Now

The end to a relationship will often lead to heartbreak, so it's only fitting that Ne-Yo throws in a break-up song. However, he deals with his emotions through dancing and not lying in bed while eating ice cream, like a normal person. At least it makes for good music.
Shut Me Down

Let's agree that all the tracks simple and flawlessly produced, alright? We're tired of repeating the same thing over and over, and you're probably not crazy about reading it.
Unconditional

So ends Ne-Yo's album, and he ends it with a bang. "Unconditional" is more of a power-ballad and less R&B and the lyrics are a bit cliche ("I will do anything for you / unconditional love), but earnest optimism does a great deal in making the song fresh and unique.
The verdict? Ne-Yo has proven that his range spreads much wider than common R&B conventions. What makes "R.E.D." a great album is the spot-on execution and the fact that it doesn't have any duds or filler tracks.