MOVIE: Moving 'Lincoln' tips hat to the 16th president
Cinematic snapshot of Lincoln's life successfully evokes emotion, humanizes his last few months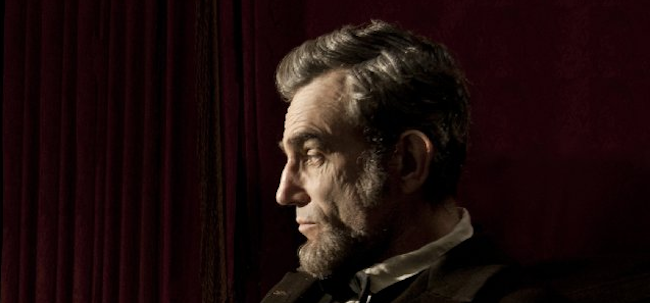 The first scene of "Lincoln," in theaters Nov. 9, is a battle. The color palette is gray and dull, with the exception of an American flag waving in the background. It's exactly what one might expect of a movie like this one — a two-and-a-half hour long Steven Spielberg-directed biopic centered around arguably the most revered figure in American history.
Those first five minutes are as far as your expectations for the film will take you.
This is not a movie about the Civil War. This is not a war movie, period. That first battle is the only one you'll see for the duration of the film; you will not see the Gettysburg Address, nor will you see Lincoln's night out at Ford's Theatre (spoiler alert: he dies).
In fact, the movie is not even a biography of Lincoln's life. Rather, it zeroes in on his last few months, chronicling his efforts to pass the 13th Amendment — the one that would officially abolish slavery once and for all. Despite this unpredictable approach, "Lincoln" proves to be a moving experience, both because of the leading man's nuanced portrayal of our 16th President and because of the film's relevance in today's political world.
Daniel Day-Lewis is a dead ringer for the Abraham Lincoln we all know from our history textbooks, pennies and Mount Rushmore. His appearance is uncannily accurate; his hair— facial and otherwise — is perfect; his gangly posture is familiar to anyone acquainted with Lincoln's characteristics.
Day-Lewis succeeds not only in appearing like Lincoln, but also in taking this near-mythic character and transforming him into someone relatable to the audience. We see a Lincoln who gives his twelve-year-old son piggyback rides, goes off on tangents with alarming frequency and keeps notes in his top hat. But we also see a Lincoln who is dictatorial, who slaps his son when frustrated and who may not be quite as honest as his nickname indicates.
The movie itself serves, perhaps, as a commentary on bipartisan bickering — it is not chance that the movie's release falls so near Election Day. The House of Representatives is just as divided between Republicans and Democrats in 1865 as it is today, nearly 150 years later. And even then politicians such as Republican Congressional leader Thaddeus Stevens, played with wit and warmth by Tommy Lee Jones, are forced to sacrifice their personal opinions to suit the wiles of their party.
"Lincoln" is by no means a comprehensive look at Lincoln's life, as one might expect. But Lincoln's story is so well-known that an elongated introduction isn't really necessary. We've grown up with Honest Abe; his life is a folk tale, a legend.
What's extraordinary about "Lincoln" is that, despite the familiar material, you still find yourself holding your breath. Will the 13th Amendment pass? We all know it does, but we are still on the edges of our seats. And when Lincoln goes out to the theater, we hope  — all the while already knowing the outcome  — that he will survive.
Buried in the middle of the film is a poignant question Lincoln asks: do we fit into the times we are born into? There's no doubt that he was what mid-19th century America needed. But, faced with the current state of the political arena, the times we are born into might need "Lincoln" just as much.