WATER POLO: Strong fourth period leads to 14-9 win over Homestead
Matadors maintain lead for most of game to beat Mustangs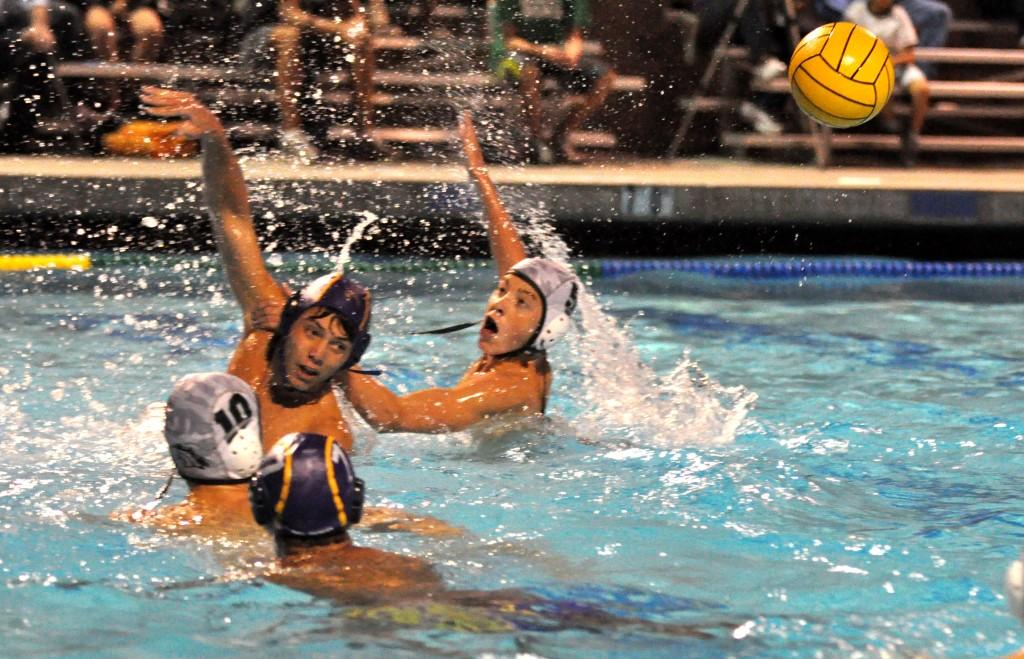 The Matadors were able to break the game open, scoring five points in the fourth period to win 14-9, despite the strong efforts of the Mustangs tying up the game 5-5 early in the third period. The Matadors maintained a lead for most of the game and went into every period with just a two-point lead.
"We came out real strong, swimming hard, [and] got the first two goals," head coach Ben Vierra said. "The tempo was good for us."
Fifteen seconds into the game, senior Brendan Duffy scored the first goal to give the Matadors an early lead. Senior Jeffrey Lee added a second goal a minute and a half into the game from a shot in the corner to make it 2-0. The Matadors' defense prevented the Mustangs from scoring any goals in the first period.
The Mustangs, however, scored at 5:14 in the second period after an exclusion by goalie senior Owen Hardee left the goal wide open. The Matadors responded quickly, scoring on the next play to keep the lead at two. Senior Aditya Iyer passed to senior Omer Yosef who tapped in the ball to extend the lead to three. HHS responded with a shot at the end of the period to make the score 5-3.
The Mustangs were able to score two quick goals to tie up the game 5-5 less than one minute into the second half. The Matadors, however, never gave them the lead and distanced themselves from that point on. With 3:52 minutes left, Duffy scored a shot that skipped under the goalie's arms to give the Matadors a 6-5 lead that they would hold on to for the rest of the game.
"It was tighter as it should have been, but by the end we managed to get quite a lead on them," Yosef said.
The two point lead was the closest the Mustangs got to defeating MVHS for most of the period until Hardee received his second exclusion, which gave the Mustangs a penalty shot to make the score 8-7. With only 34 seconds left, Yosef scored again to bring the lead back to two going into the last period.
The Matadors had their strongest outing in the fourth period, outscoring the Mustangs five to two. A strong pass from Yosef to Duffy right in front of the net allowed the Matadors to gain a four point lead. Another penalty shot from the Mustangs made it 8-11, but the Matadors key breakaways would result in a three-point run to extend the lead to 14-8 with only 39 seconds left on the clock. The Matadors would end up beating the Mustangs 14-9.