2012 Warped Tour Tickets Giveaway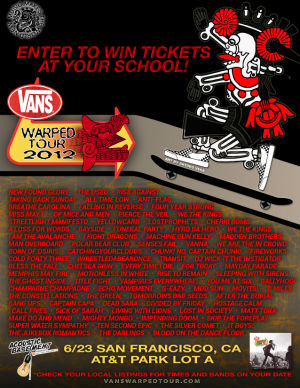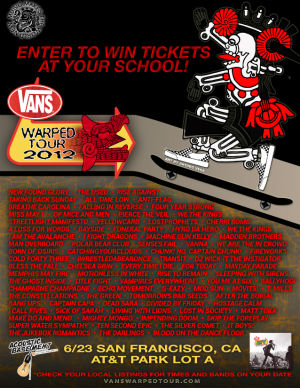 The 2012 Vans Warped Tour
When: Saturday, June 23, 2012
Where: AT&T Parking Lot A, San Francisco CA
El Estoque will be giving away two Warped Tour tickets to one Matador. If you would like the chance to be the lucky winner, make sure to like El Estoque Online on Facebook and sign up on the Google form here. The first 50 sign-ups will be eligible to participate in a balloon game during lunch on May 23 in the Rally Court. We'll email you more information if you are one of the 50.
In addition to the two tickets, the winner of the lunchtime game will receive a camera to document the concert experience. Give us your footage, we'll edit, and it will be featured on the El Estoque website.
Check back on elestoque.org to view contest results.
Please note that sign-ups will close at 8 p.m. on Tuesday night.