Purple and Gold Awards held May 2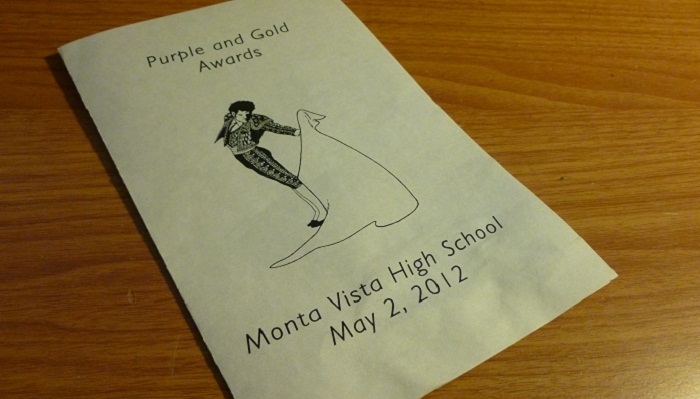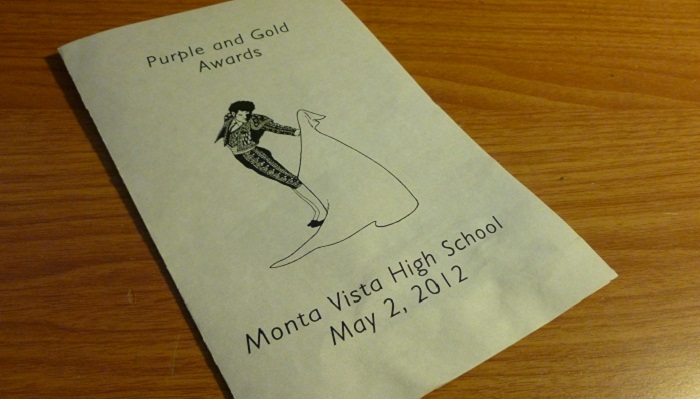 The annual Purple and Gold awards were hosted in the gym on May 2 to honor students nominated by teachers for excellence in various subjects. Over 100 students were acknowledged with certificates — as well as a meal catered by the Pasta Market — during the awards ceremony.
"[The Purple and Gold Award] is important because students always like to be recognized for what they've done in the classroom," said senior Nicolas Arquie, who was nominated for the award by Law teacher Jeff Mueller.
Awards were granted in sixteen categories, ranging from core subjects to electives. Special awards, which are issued by colleges and universities such as Harvard University, Massachusetts Institute of Technology and Williams College through Career Center Liaison Miriam Taba, were granted as well. Though the universities themselves did not have a role in determining the recipients, students suggested by teachers as potential honorees were reviewed extensively by Taba and Administration to decide who would be granted the awards.
The Rensselaer Medal Award, which was granted by Rensselaer Polytechnic Institute to junior Victor Zhang for achievement in math and science, distinguished itself from other special awards offered due to a possible benefit further down the line: scholarship money. According to Taba, if Zhang applies and is accepted to Rensselaer, he is guaranteed at least $15,000 a year towards his education.
Students initially discovered that they had been nominated for a Purple and Gold Award through a School Loop Mail that invited them to attend the awards ceremony. It was only at the ceremony itself that students learned which of their teachers had nominated them.
According to event organizer AP Secretary Deb Mandac, there is no set criteria for recipients of the award. The selection of honorees depends solely on the judgment of the teacher, each of whom can nominate one student per subject.
"It could be that a student may not be super high in academic standing … but the teacher has seen the time and energy that a student has put into [the class] and they just want to reward them for that," Mandac said. "But it could be also be because they are academically stellar in that subject. So it really just depends."