Boys volleyball: Defense key in 3-0 win over Harker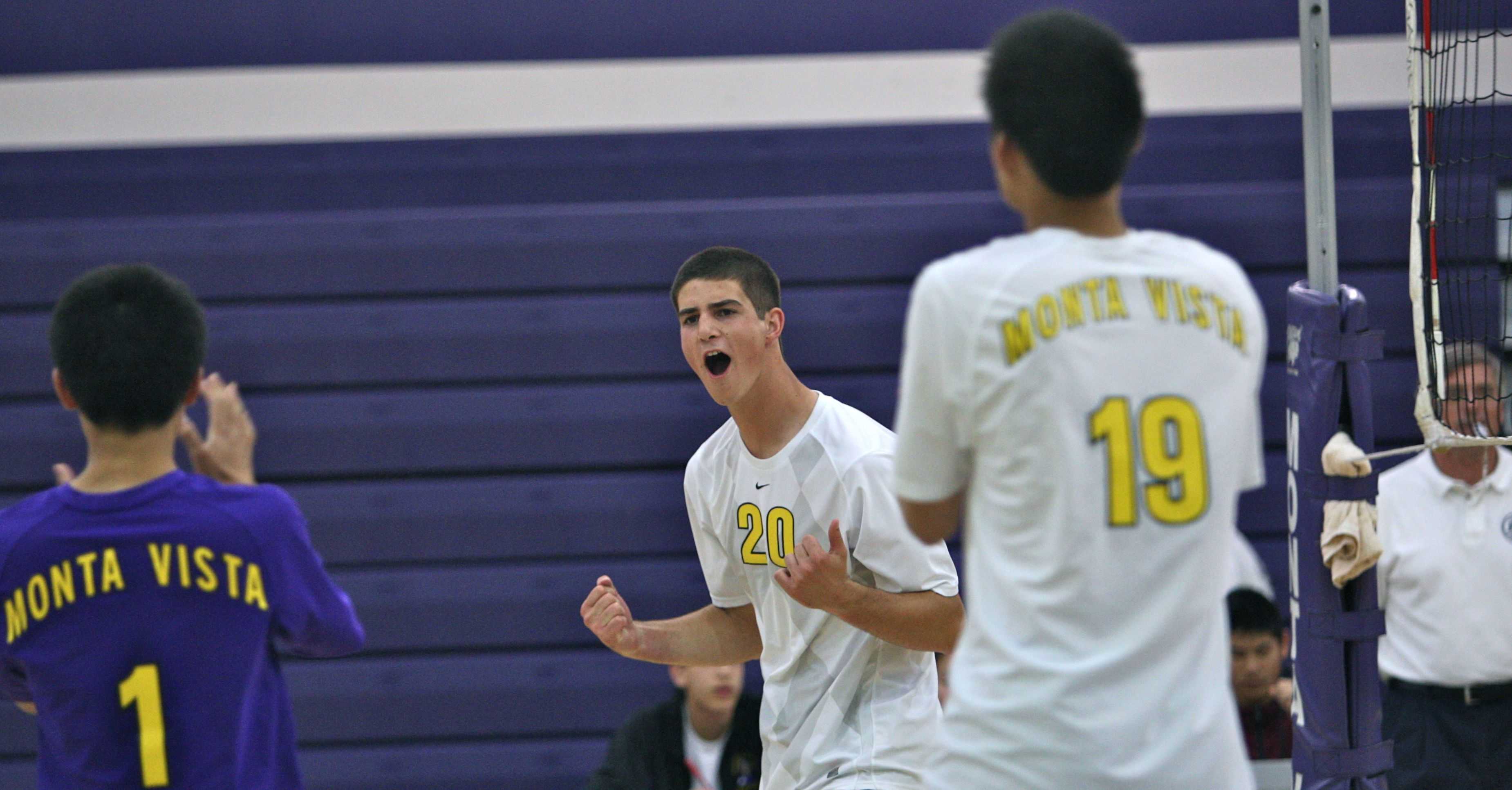 21-4. One of the best records MVHS boys volleyball has seen in years. Since the beginning of the season, the Matadors have been winning games and that continued into the April 29 game against Harker, winning 3-0 (25-18, 25-21, 26-24).
Throughout the whole game, the Matador's strong defense forced Harker to make multiple errors. Offensively, players such as juniors Cory Low and Derrick Chiu and sophomore Ryan Manley easily got balls through the Eagles' blockers with their strong spikes.
Manley set the momentum in the first set, putting away five of the first six points with five consecutive spikes. Solid play by the defense and an efficient set-up of the middle man helped the Matadors widen the lead to 16-8 at one point. From there the lead never fell under six as the Matadors were able to win points against the Eagles with a powerful front line that the Eagles defense could not handle. The Matadors won the first set 25-18.
"The first set, we were pretty much in control most of the way," head coach Paul Chiu said. "I think both Kevin Szelong and Cory Low did a good job putting balls away."
The second set was much more contested with neither team taking too large a lead. Early on the Matadors took a 9-5 lead, but the Eagles responded by scoring five consecutive points to take the lead 9-10. The game was then tied up at 13-13, but from there the Matadors took control of the game, scoring five consecutive points of their own through the combined efforts of Chiu, Manley and a series of errors by the Eagles.
Late in the set, the Eagles made a strong push to get within two points at 22-20, but they were too late as the Matadors were able to put away the last three points to win the second set by a score of 25-21.
The Matadors found themselves down in the third set 10-15 because of effective blocks by the Eagles. However, the Matadors were able to tie it up at 19-19 with spikes by Chiu and senior Brandon Tsionga.
The Eagles had a chance at 23-24 to win the set, but senior Jeffrey Zhang was able to win the key point to tie up the game at 24-24. Junior James Whall and Low were able to put away the last two points of the game to come from behind and win the set and the match 26-24.
"I think our defense today played really well," Chiu said. "They hit the ball hard, they came up with some good digs, and we had a lot of good scramble plays."
The Matadors' next home game is on May 3 against Lynbrook.