Swimming: Matadors lose to Titans on March 23, winning eight events out of 22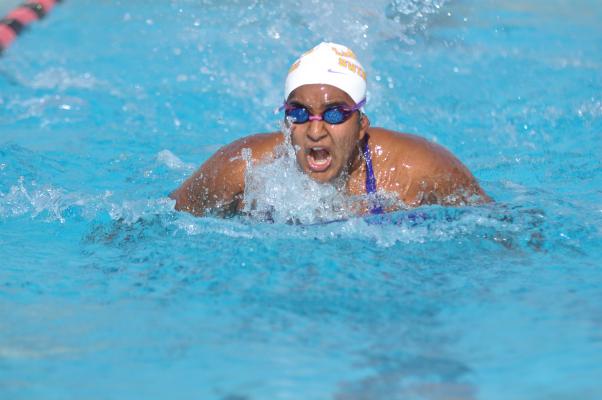 Margaret Lin
April 4, 2012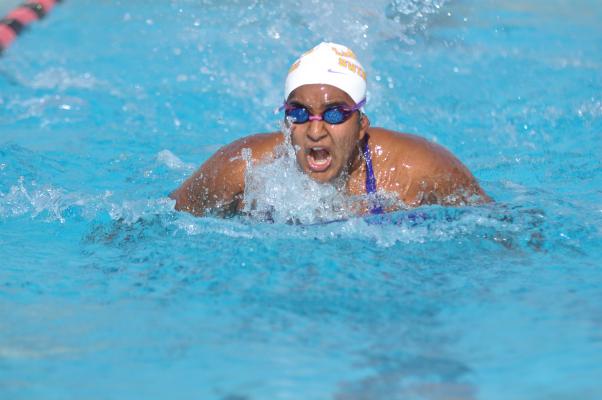 On March 23, the Matadors faced off against the Titans at Gunn High School from 3:30 to 6:30 p.m. The Matadors fought hard but only managed to win eight out 22 of their varsity events.
"Honestly, Gunn is a big competitor and we tried our best," sophomore captain Jackie Do said. "I think we did fine [since] we didn't win last year [either]."
Despite the loss to Gunn High, MVHS, especially the boys varsity team, won some events. The boys 200-yard medley relay was won with a time of 1:41.41 by senior Michael Leung, freshman Michael Chen and juniors Kevin Su and Evan Li.
"[The highlight for me] was the first event, the 200 [yard] boys medley relay," Do said. "The first two parts of it was the backstroke and the breaststroke, and we were losing by about two seconds. But the anchor and the third person really pulled through, and we got first place for that event."
Boys varsity also won the 400-yard medley when Su, Leung, senior Hikaru Asao and junior Brandon Leung finished with a time of 3:22.48. They also won the 200-yard freestyle relay with Li, Chen, senior Clement Chiuh, and junior Jeffrey Lee with a total time of 1:33.64.
As for individual results, there were five wins in various events including the 100-yard freestyle, 200-yard freestyle, 100-yard breastroke, 500-yard freestyle, and the 200-yard individual medley.
For assistant coach Jessica Suess, the high point for her was when junior varsity sophomore Jackson Ziegler won the 200 and 500 free events with times of 203.53 and 535.97 respectively.
"At the start of the race, he was losing but he really came from behind and finished first place in the 200 and 500 free,"  Suess said.
In addition, varsity junior Davia Kot swam the 100 free in under a minute, breaking her own personal record.
As for future meets, Coach Don Vierra is looking forward to CCS since he feels that MVHS will have a good chance of dominating in CCS competitions this year.
"Our boys are really strong and our boys are going to do really amazing at CCS. We have some freshmen girls who are really successful at club who are really going to make a dent, and we're expecting our girls season to get stronger and stronger every year [until we are] back to when we were CCS champions back in 2008 and 2009," Vierra said.
The next home meet will be against Saratoga on April 13 at 3:30 p.m.