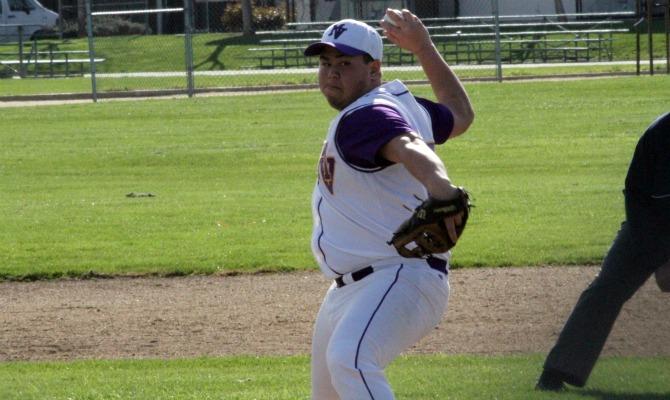 It took eight innings to do it, but the Vikings (3-6) were able to edge out the Matadors (5-5) 6-5 after tying the game in the sixth inning.
The Matadors had a strong start, but were unable to create any more offense until the fifth inning. The two teams played evenly, sending the game into extra-innings during which Lynbrook would score the go-ahead run. Senior Matt Kelley had a strong start, but the seven errors committed throughout the game were too much for the Matadors to handle.
"We had seven errors on the field and that's what killed us," senior Jimmy Roslund said. "Because Matt pitched pretty well. He got ground balls that should have been outs, but we got seven baserunners on with seven errors."
The Matadors were able to jump to an early 3-0 lead because of a no-out, bases loaded situation in the first inning. A sacrifice fly by Kelley and a single by junior Spencer Rodrigues were able to bring the first three runs in.
In the top of the second inning, the Vikings were able to cut the lead down to one after two singles and an error made the score 3-2.
The Vikings were able to take the lead in the fifth inning when Lynbrook senior Chris Doi started the inning with a single and was able to reach third-base after a steal and a passed ball. Senior Allen Yu then got hit by a pitch and stole second right after. Senior Michael Lee capitalized with a long double to left field to bring the two runners in to make the score 5-4.
The Matadors would respond quickly in the top of the sixth as senior Peter Esparza walked to lead off the inning. His pinch runner senior Jimmy Roslund then reached third after a passed ball and a balk. Junior Kendall Yamaguchi walked two batters later setting up Burrow to hit a sacrifice fly to deep left field with the bases loaded to bring Esparza in to tie the score.
The score was tied 5-5 and Kelley was able to hold them to send the game into extra innings. After a walk and a stolen base, the Vikings were able to score a go-ahead run off a single. The Matadors had the bottom of the inning to get a run back, but were denied by the Viking pitching, eventually losing the game 5-6.
The Matadors next game is against Cupertino at Cupertino High School on Mar. 27.