Boys basketball team suffers 19 point loss on Senior Night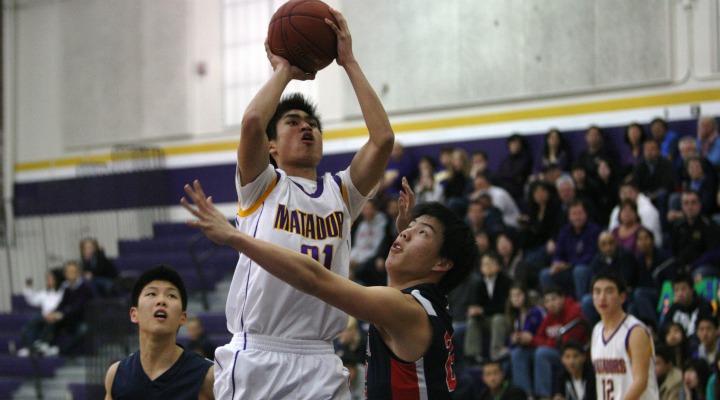 Rachel Beyda
February 13, 2012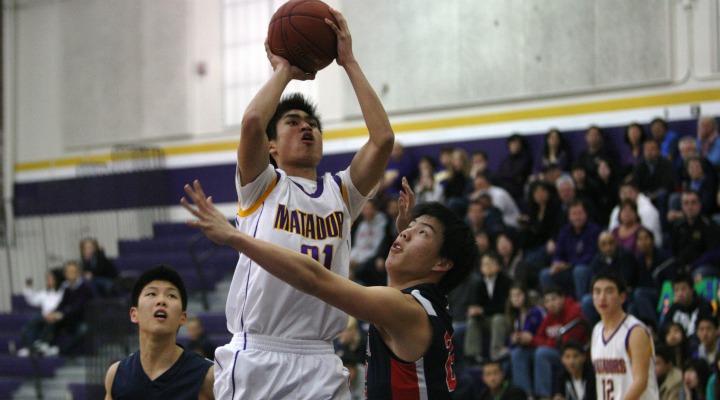 The seniors on the varsity boys basketball team proudly marched down the gauntlet of cheerleaders with their families as their names were called. Friends and fans filled the stands, ready to support the seniors at their last home game. The hype and support was there, but the Matadors usual performance was not.
The boys varsity basketball team lost their Senior Night game to Saratoga High School 31-50 on Feb 10. Though there was fairly even scoring in the second half, the Matadors were not able to recover from the 19 point lead SHS gained in the first half. MVHS played SHS once before this season, and won 50-43.
MVHS scored three points in the first minute of the game through a layup by senior Mihir Chavan and a free throw by senior George Geha. However, the Matadors did not score again until the last 20 seconds of the second quarter with a two-point shot by Geha. Meanwhile, SHS scored consistently. By the end of the first half, SHS was leading MVHS 5-24.
"They tend to get antsy when they're down by a bit," MVHS coach Clay Stiver said. "I think they saw the lead get bigger and bigger and in their head they felt like they couldn't catch up."
The Matadors came into the second half energized, scoring 14 points in the third quarter — only two less than Saratoga's 16. Geha ended the quarter with an impressive three-point shot, and the quarter ended with the score 19-40.
"During half time coach told us we were thinking too much," Geha said. "So during the second half we toned it down and played our own game."
MVHS played a respectable second half, but were not able to recover from the point gap created at the start of the game. The highlight of the last quarter was an unlikely shot made by senior Jordan Sheade with 2:11 remaining, making the score 28-48. The game ended with a free throw by senior Adhiraj Watave and a layup by SHS, making the final score 31-50 at the seniors' last home game.
"I'm bummed out for [the seniors]," Stiver said. "I knew they wanted to go out on a high note for their fans."
The team's next game will be on Feb. 17 at 7:45 p.m. at Fremont High School. Their first CCS game will be on Feb. 21.