Wrestling: 46-23 victory at Senior Night vs. Homestead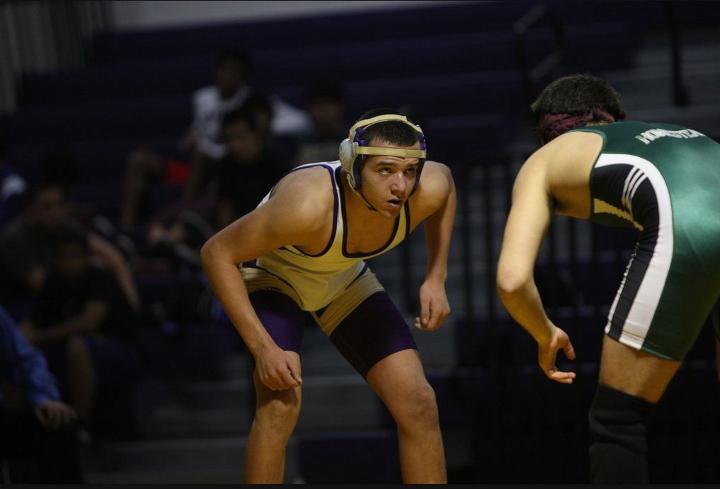 Howard Lee
February 12, 2012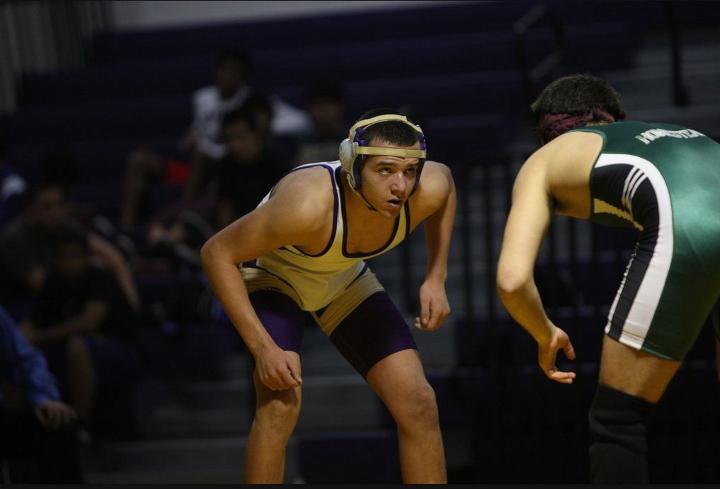 Wrestling's last dual meet provided a fitting end to one of the finest seasons the team has ever had. Its 46-23 victory against Homestead on Feb. 9 brought the season record up to an undefeated 6-0.
The match itself showcased the talents of the wrestlers, three of them seniors who were celebrated during the Senior Night festivities. Assistant coach Ian Bork paid tribute to the hard work of seniors Dmitry Grinenko, Philip Tsai and Michael Whittaker with a speech that detailed their accomplishments on and off the mat.
After an emotional start to the night, the match began in earnest. Although the first match, with junior Ani Rajagopalan against a strong opponent, was hard fought and lost, the team soon followed up with victories by Tsai, junior Ashton Krajnovich and sophomore Faris Karaborni. Each of these players added three points to MVHS score by winning without a pin.
"We're like a sitting bomb, and [tonight] we just exploded on the mat." — Senior Dmitry Grinenko
Junior James Whall and his opponent energized the game in a vigorous match that consisted largely of swift-footed movement. After several bouts highlighted by fast jabs and turnovers that seemed to flash before the eyes, Whall achieved a pin. Grinenko pinned his adversary as well.
"We had a strong focused team this year, especially with the coaches pushing us really hard," Dmitry Grinenko said. "We're like a sitting bomb, and [tonight] we just exploded on the mat."
Slightly less explosive was sophomore Aaron Wu, who struggled against an opponent with an unshakable chokehold. Despite strong efforts, Wu never managed to gain control and was pinned.
Senior Night came to a close as Whittaker stepped up to the mat. After a number of long-winded rounds that seemed relatively well matched, Whittaker pinned his opponent in an astonishing 32 seconds that left the crowd roaring.
The victory against Homestead added to the team's season-long winning streak.
"Our three seniors really brought us home,"Bork said. "We're happy with effort from start to finish."