OPEN Act may replace the dropped SOPA and PIPA bills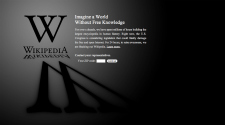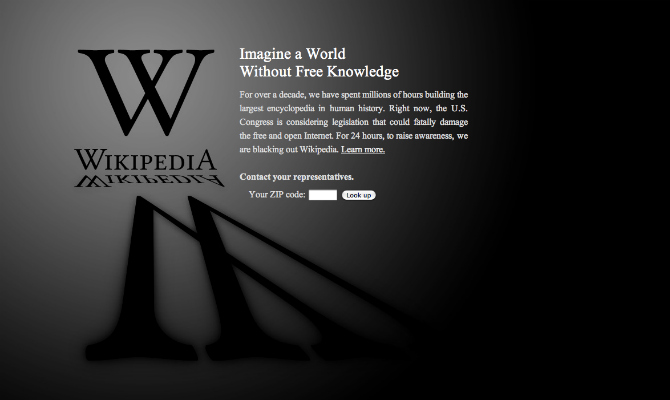 On Jan. 18, the sixth most visited website in the world (and one of the most visited websites by MVHS students) blacked out for 24 hours in protest of the Stop Online Piracy Act and PROTECT IP Act, which would have permitted the US Attorney General to force all US websites and companies to cut all ties with any foreign website accused of piracy. Chat statuses quickly changed to bemoan the end of productivity — as well as to protest the threats that threatened to censor their precious Internet.
Wikipedia is no longer replaced with an eerie black screen; however, web surfers will not forget the largest ever Internet blackout, which consisted of over 115,000 sites and affected several favorite sites of MVHS students such as Facebook, Google, Twitter and Reddit, which would have been threatened by SOPA and PIPA's potential to block content. .
That public outrage led 10 Senators to become solid, public opponents of PIPA between 8 a.m. and 8 p.m. on Jan. 18, totaling 35 Senators who publicly opposed PIPA: 30 more than there were last week. And on Jan. 20, both bills were shelved.
Even though SOPA and PIPA were dropped by Congress, however, the very real issue of online piracy remains unresolved. This concern was why a competing bill, the Online Protection & Enforcement of Digital Trade Act, was proposed during the Jan. 18 blackouts as a narrower, focused alternative.
The OPEN Act would put the International Trade Commission, which already regulates foreign copyright infringement, in charge of fighting online piracy. In contrast with SOPA and PIPA, it would not give any organization complete power; the ITC may only force American businesses to cut off business with foreign websites after full investigation, and only if the website was clearly created to promote piracy.
This narrow focus would protect copyright without infringing on people's liberty. Under SOPA and PIPA, sharing websites such as Facebook, Twitter and Reddit would have been an obvious target of censorship, as user-uploaded links are not always reputed. These blanket provisions lent them to be compared to censorship by Internet surfers and even Californian Congressman Mike Honda.
Unlike SOPA and PIPA, OPEN is a legitimate alternative to a legitimate problem. After all, when it comes to restricting freedom, less is always more.