Football: 48-6 victory for the Matadors vs. Fremont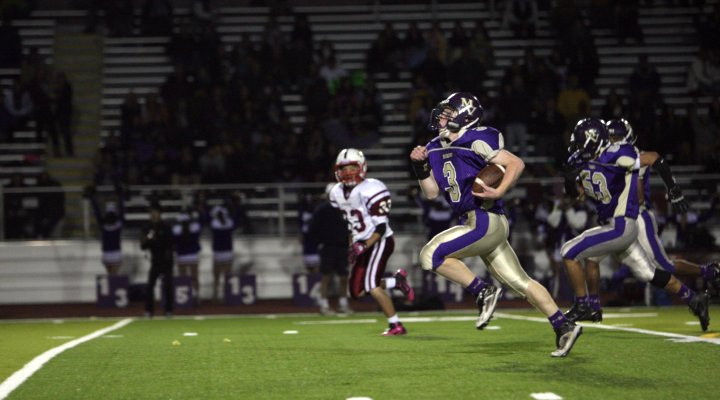 Akshay Agrawal
November 12, 2011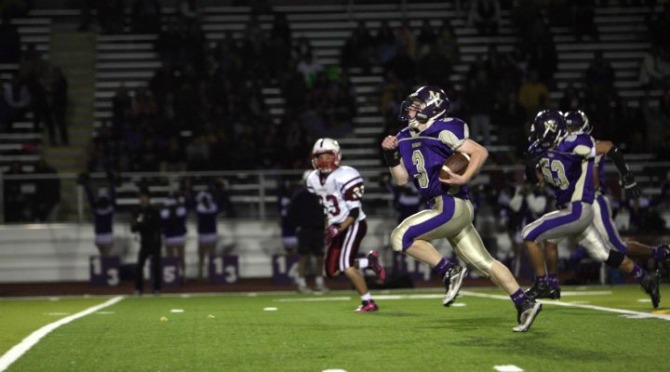 | Behind the scenes | Game highlights |
| --- | --- |
| | |
On Nov. 10, as the end of the game approached, so did the football season. The emotional farewell, left some of the senior boys in tears knowing this would be the last time they would be playing football for MVHS.
Before the game began, the senior commemoration took place as the boys lined up with their family and friends to be recognized. The Matadors (7-3, 5-1) were awarded second place in the El Camino League and they played on its rushing strength against the Fremont Firebirds (2-7, 2-4) to win their final game of the season 48-6.
"We turned the ball over a lot, but they lost the ball a lot so we took every opportunity we could," senior running back Sam McCann said. "[W]orking together is basically what won the game, and our defense did great today."
Throughout the game, MVHS was able to take advantage of FHS, who had six turnovers and fumbled the ball five times. On offense, McCann and senior Jordan Sheade exposed gaping holes in the Fremont defense for a big night on the ground.
The MVHS defense held FHS to a punt on the Firebirds' first possession. From there, McCann scored a 13-yard touchdown with a little over seven minutes left in the first quarter, giving the Matadors a 7-0 lead.
The Firebirds punted the ball midway through the first quarter, allowing McCann to score a 77-yard touchdown. Senior Jordan Sheade then took advantage of an opening, crossing the midfield at 49 yards with two minutes remaining in the first quarter. Thirty seconds later, Sheade scored the third touchdown for the Matadors, increasing their lead 21-0.
With 36 seconds left in the first quarter, FHS lost the ball again as senior Michael Whittaker intercepted the ball, leading to first down at the Matador's 38- yard line. The first quarter came to an end with fumbles by both teams.
At 9:54 in the second quarter, Sheade ran 63 yards to scored yet another touchdown. The Matadors capitalized on their opponents' frequent fumbles, allowing Sheade to score the fifth touchdown of the game just twenty seconds later at 9:43, making the score 34-0.
Right before halftime, FHS stepped up their offense to score their first touchdown, making the score 34-6.
Eleven seconds into the third quarter, McCann scored an 80 yard touchdown through the middle. McCann added his fourth touchdown of the game during the third quarter with only 47 seconds left.
During the fourth quarter, FHS almost scored another touchdown but fumbled to end the game. MVHS recovered the fumble with the final score of 48-6.