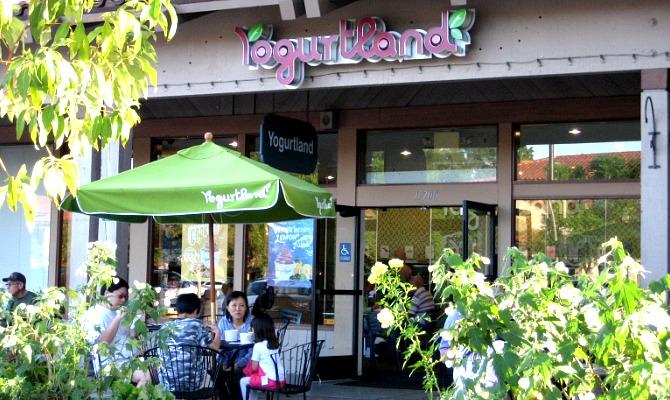 Han Kook Club, also known as Korean Club, is hosting a fundraiser at Yogurtland from Oct. 17 to Oct. 20. Twenty percent of the proceeds will be donated to the club.
Initially, president senior Younha Kim had planned on arranging the fundraiser at the nearby Korean restaurant, Kong Tofu and BBQ Korean Cuisine, but the cost of the restaurant made the likelihood of collaboration slim. After a month of planning on Kim's part, Yogurtland recently agreed to take part in the fundraiser. While there isn't a set monetary goal the idea was to bring in as many people as possible.
"We would like people to be part of the fundraiser so that we could have them participate in other things bigger than just our club," Kim said. "We want to spread more culture through the little things that we can do."
The club was started three years ago, and its original intention was to teach basic Korean to its members, as a sort of Korean day school. At the time, HKC also taught Korean hip-hop dancing, but the lessons were soon discontinued because the club not pass the audition for MVHS' Diversity Day performance. Nevertheless, Kim soon came up with other ideas to set the club apart from the others.
"Since I've been playing Korean drums for awhile, I thought it would be fun for other people to learn," Kim said.
From there, HKC's focus shifted to spreading Korean culture throughout the school. The money from the Yogurtland fundraiser will be put to use in implementing the future plans that Kim has for the club, such as the purchase of Korean drums from overseas, among other ideas, which would enable other members to learn how to play. Vice President junior Jay No was one of the three performers at last year's Diversity Day, and is eager to continue passing down the art of Korean drums.
"Korean drums are expensive, but the instruments are linked to Korean culture and we want to spread our culture to others by teaching how to play the instruments," No said. "But currently we only have a limited supply."
The Janggu and the Buk — the aforementioned described by No as the 'main instrument' with an hourglass shape and the latter a barrel-shaped drum —  are what Kim hopes to teach the members once they raise the appropriate amount of funds. Even so, Korean culture today usually brings to mind a modern genre called K-pop, but No emphasizes the importance of these drums in Korea's past.
"K-pop kind of developed, but the instruments we're playing are original, they've been playing since Korea existed," No said, "We want to keep our culture and language alive."
Yogurtland is on 19700 Stevens Creek Blvd, Cupertino, CA 95014. Flyers for the fundraiser can be downloaded on Schoolloop or here.