Colleagues and companions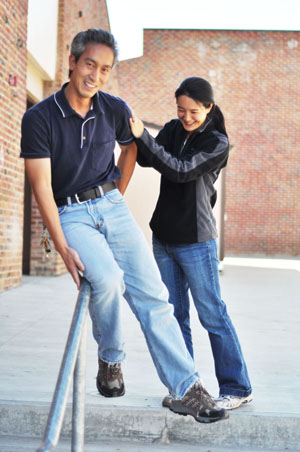 Howard Lee
September 21, 2011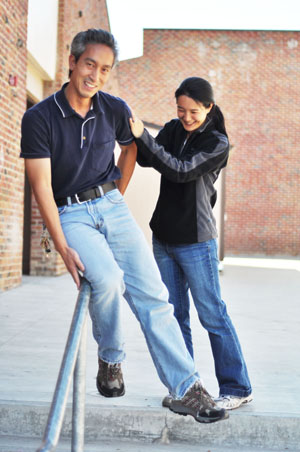 Sometimes, school feels like E!Entertainment. For all intents and purposes, teachers are the celebrities on campus. Their behavior is subjected to a running commentary by students during brunch, lunch and sometimes even after school. Topics range from what the teachers wore that day to what they did over vacation.
One of the most fascinating aspects about teachers, other than how they grade, is their lives outside school. Students are around teachers so often that they cannot help but wonder about their lives. Among the questions are how they get along, what do they do together, and most interestingly, if they are involved romantically.
There are currently five couples among the faculty. They work together, both in school and outside.
Teachers Brian and Pam Chow, a longtime couple on campus, both acknowledge the benefits of working together. Although they teach different subjects, both teachers know they can rely on each other for help.
"[It's like] built-in collaboration," Art and Photography teacher Brian Chow said. "When I need help with lessons … it allows for better understanding."
"There are also little things," Pam Chow, a science teacher, said. "Sometimes, Mr. Chow forgets his lunch and leaves, and I grab it. [Other things include] similar work schedules, similar hours, and vacation days. It's easier to coordinate personal schedules."
For new social studies teacher Eric Otto, having his wife, English teacher Vanessa Otto, at his workplace sets an new dynamic. Although he will take time adjusting, Eric
Otto is glad for the company. "It's actually kinda fun," Vanessa Otto said. "In the mornings it's usually like , 'okay time to go to work,' and we're used to saying 'bye' and going to our respective schools. But now we're going to the same school. It's very convenient [carpooling]. "
"I had a student the other day that didn't get the memo," Eric Otto said. "They came up to me and [asked], 'Are you, uh, married or related to that, uh, Mrs. Otto?'"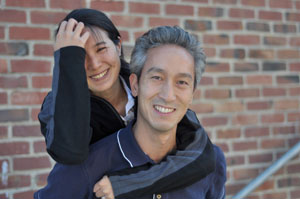 Student reactions range from shock to "I knew it!" when they discover teacher relationships. For example, a former student from when Brian Chow was still unmarried visited and was surprised when he found out Brian and Pam were now married.
Other students already knew, or had a sneaking suspicion about their teachers. Students in Vanessa Otto's class mostly guessed that the two Ottos on the campus were somehow connected. Mr. Otto even makes a point of mentioning he uses a green sheet similar to his wife's.
Whether students know or not, marriages among faculty will remain a fact of life at this school.


This work is licensed under a Creative Commons Attribution-NoDerivs 3.0 United States License.