Moving from JV to varsity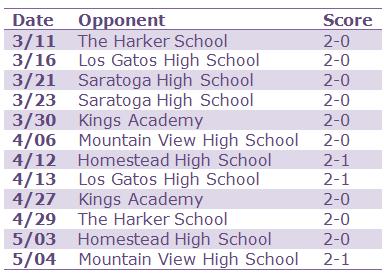 Coaches face tough decisions regarding standout athletes on JV team

Coaches face tough decisions regarding standout athletes on JV team
While performers struggle to keep bowling pins in the air, coaches attempt their own balancing act: to keep a player on JV for more playing time or to move them up.
"Playing time, playing time, playing time. You can't simulate it in practice— there's nothing like making a play under pressure on the court," said head coach Paul Chiu. "I want the top players on JV to stand out and be recognizable as the best players on the team. I need them to learn how to play at a high and dominating level at all times so by the time they move up to varsity, the transition won't be difficult."
When it comes down to the decision on how to distribute players, head coaches of the volleyball program factor in several aspects ranging from physical talent, team chemistry, and consistency.
The line between the two teams shifts every year but it is expected that varsity games be played at a more fast-paced level, where more precision is necessary in serving, setting, and passing and hits are more powerful.
"A varsity player should help the team succeed— not just do nothing and watch but actually help and win games," sophomore Cory Low said.
Both JV coach Calvin Wong and freshman Ryan Manley agree that JV is an ideal option for fine-tuning certain skills in order to prepare for the varsity level in future years.
"I would rather stay on JV and play because volleyball is a really fun sport. Not being able to play is not worth just having the title of being a varsity player," Manley said. "Being on JV is another year for more experience and to warm up to how high school works."
"As players, there is always refining to do in the game," Wong said. "It doesn't matter what level a player is at, there is always room to get better every day on the court and play the game that they love— the one we coach them to be better at."
Despite the game experience and time for improvement, some players who prefer the higher level of competition may not find it on the JV team and not play at maximum capacity.
"[The JV team] has a great record, but I enjoy playing with the varsity guys because then I could play at my fullest potential instead of on JV, even though I should be," Low said. "Just playing with better opponents is a bigger step forward."
To adjust, the volleyball program attempts to bridge the gap between the two teams. They aim to create a "family", the varsity players are the "big brothers" who guide the JV players. By overlapping practice times and providing opportunities for the two teams to bond together, the two teams develop close ties as the varsity team helps show their younger brothers to a more competitive level of the game.