Music: Top or flop—Jennifer Lopez's 'Love?'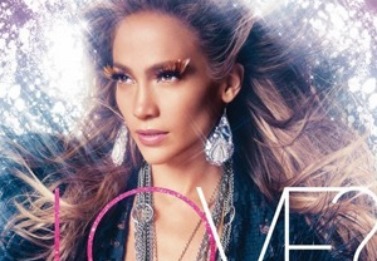 Two views on Lopez's latest album 'Love?'



Top: Jennifer Lopez comeback triumphs

Jennifer Lopez's comeback to the music industry was probably promoted through her entrance as a judge on the reality television show American Idol. With the release of her catchy, feel-good lead single, "On the Floor" featuring Pitbull, it was speculated that the album would be a musical masterpiece—and it was. Yet, there lies a clear disparity between her mid-beat, life-orientated songs and the upbeat feel-good songs.
The Sentimental Songs
In most cases, sentimental songs are usually extremely slow-moving pieces that seem to have no catchy rhythm to them. But on the contrary, Lopez's strongest pieces lie in the songs that relate most to her life.
"You can't help but put not only your kids into it, but to put anything you are going through in your music," Lopez said in an interview with MTV. This confession is evident in the song, "Starting Over." With the qualities of a power ballad, the song both contains lyrics that express her feelings as being a mom and a back-track that doesn't take away the meaning from the song. However, don't mistake it with being over-overt or boring because the lyrics are heartfelt and unique to Lopez.
These songs are not swan-songs, as seen in songs such as "(What Is) Love?,"the stand-out track on the record. It explores her train-of-thought when she was lonely as she was trying to define the word "Love." Comparable to the lyrics were the beats and the unique rhythm to the song.
The dance-floor songs
However, the album has its fair share of mainstream tracks with absolutely no message—just like those Ke$ha-like songs with a hard core bass about dancing made for party animals. Although these songs such as "On the Floor" or "Invading My Mind" severely lack in the lyrics department compared to her other songs, they are easily forgiven because of the catchy rhythm and the sing-a-long quality it has to it. In the battle for more rhythm beats, the message-less songs win in this category, but by a small margin. In the holistic picture, the dance-floor songs are entertaining, but not as great as the the sentimental songs.
Maybe for the next record, Lopez should stick to the tender songs.
Flop: No love for "Love?"

She's trying to make a comeback with her new album, "Love?"; however, Jennifer Lopez should stick to critiquing singers instead of actually being one. Of course, the general public sure dig the tune of "On the Floor," but, hey—make a catchy beat, throw in some repetitive lyrics, and bam —you too can be famous.
Girl Power
The lackluster album includes the usual "girl power" tone shown in most female artists, like Avril Lavigne or Katy Perry. Lopez wraps up anything and everything about girl-power in "Greatest Part of Me"—the title is self-explanatory. I'm not saying self-confidence is bad in songs; it is however, overused in the music industry. Yeah, we know you're the awesome Jenny from the block, but hey, enough about you, what about us?
Gotta' have that beat
When you listen to the whole album, one thing really sticks out—the beat. It's clear that this album is purely for dancing purposes only. No one's going to find any deep meaning in these songs, like "Everybody's Girl" or "Hooked on You." How many more songs does the public need about relationships—is there really nothing else to talk about? Take for example, "Hooked on You." didn't Kelly Clarkson just have a whole album about not moving on from her special someone?
Plastic Surgery
And then there's the whole auto-tune problem in the music industry. Do people just not like hearing human-voices anymore? I mean sure, some people can't sing, like myself, for example, but people don't go out and start getting plastic surgery for their voices . If that idea sounds very odd, that's good, because it's supposed to . That's just what auto-tune is, plastic surgery for the voice . The biggest plastic-surgery job in this album would be the song "Run the World." Jennifer Lopez,please realize that people fell in love with your voice, not a robot.
What's in a name
Also, JLo, needs to come up with new song titles. It's a major influence in shaping your whole album's look. It seems like you're ripping off names from a myriad of different pop stars. "One Love," equals two artists. Beibs already took this title, and might I add that it is a much more famous song then yours — I would have suggested you be a bit more creative. Oh, and then "Run the World," yeah, Rhianna already did that but with a town instead. Just because you change one word does not make it right, it's called being a copy-cat in simpleton terms.
Jennifer Lopez your new album just shows that the music industry is just a big compilation of love, breakups and hookups. Giving JLo's album, "Love?," an answer, I would have to reply with "earplugs?"