What's in a name?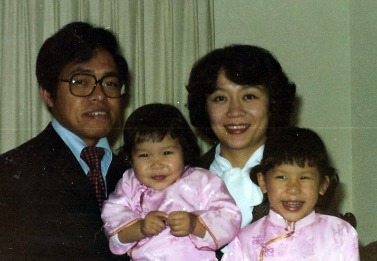 Literature teacher Jireh Tanabe draws from her experiences to help choose a name for her child
The first day of school of each new school year was a terrifying experience. While names from the roster were called during attendance, she would try to anticipate when her name would get called, knowing that her last name, Lee, fell somewhere in the middle of the list.
"I would just try to say my name out loud before the teacher got to it because they would always mispronounce it. Phonetically, it – I don't even know how many pronunciations I could give you of what I've been called, by dentists, doctors, teachers — it just doesn't really work phonetically."
From "Jay-ruh" to "Jera" to "Ji-ruh"

Such was the experience of literature teacher Jireh Tanabe (whose maiden name is Lee) while growing up. Jireh, pronounced "ji-ruh," is Hebrew for "to provide". Tanabe's parents, as devout Christians, chose her name from the Bible because they believed it was God who wanted them to have a child.
While growing up in Millbrae, Tanabe's name was often pronounced "jay-ruh." Tanabe eventually researched the correct pronunciation of her name, which she found was "ji-ruh," yet felt that the pronunciation was too masculine.
"At least 'jay-ruh' was kind of like Jane or some other feminine name," Tanabe said, whose name was also pronounced "jera,"which sounded like the name Sara, at some point in her teens. "I was always trying to make my name fit what sounded more mainstream."
Tanabe finds it simpler now that she goes by her last name as a teacher. Yet the Japanese-origin name 'Tanabe' has also met numerous mispronunciations in the states – often "tuh-na-bee" – except in Hawaii, where the vacationing Tanabes were pleasantly delighted at not having to correct people.
Baby "Porterhouse" Tanabe
Tanabe's experiences with having a unique name have influenced her search for the right baby name. The baby, due in August, is currently nicknamed "Porterhouse", which was established by Tanabe's husband, Craig Tanabe, in an initial foray into naming the child. The Tanabes favor one syllable names or names with one syllable nicknames that will not be difficult.
"It's not that it's traumatizing, but to have to pronounce your name every single time you meet somebody and have to spell it out, and then even after that to see on, say, wedding invitations, that it's spelled a totally different way — it's just… unnecessary," Tanabe said. "Of course, if we find a name that we like and it happens to be unique, then little Porterhouse will have to live with it."
Tanabe has read a baby name book, but the process is exploratory.
"Sometimes I throw out names and [Craig] will throw out funny counterparts. Like if I say, 'What about Cole?' he'll go, 'Oh, Gate!'" Tanabe said. "And that's not going to work."
Tanabe is also letting her students suggest names in a name box. The Tanabes are looking for names that are not already in the family or start with the letter T, meaning that a suggestion from Tanabe's AP Literature students: Toby – or more accurately, Toby R. Tanabe, after the quote in Shakespeare's Hamlet, won't be making the cut.
For now, the nickname 'Porterhouse' has stuck.
"Some people think Porterhouse is doomed for life, some people think it will be great!" Tanabe said. "My husband thinks it'll be great because of course he'll want Porterhouse to follow in his footsteps and become a wrestler, and so when they call for Porterhouse Tanabe to wrestle, at probably 109 pounds… it'll be an irony of sorts."
As someone who has grown into being comfortable with her name, Tanabe knows that it's a valuable part of her.
"I think [once] you understand why your parents gave you that name and the significance behind it, I think it's a piece of you," Tanabe said. "It's something you can't give away and no one can take from you."