Coach and teacher Ron Freeman dies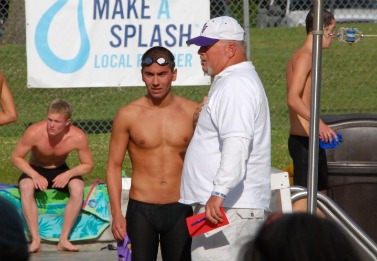 Loved by many, coach and teacher Ron Freeman died on Jan. 21.
The unconfirmed cause of death is a heart attack after the home varsity boys basketball game.
Freeman was part of the MVHS community for over 30 years. He taught World History periodically, but had from the start been an important figure for the MVHS water polo and swimming teams. He also stood as the Athletic Director for MVHS.
"Coach Freeman was the most influential person that impacted my life and made me who I am today. He was a great coach, a caring friend, and my hero," senior Nick Sinzig said. "Coach taught me the importance of responsibility, hard work, respect, and what it takes to have a good heart just like him. Coach was like a father to me."
According to an earlier version of the MVHS boys water polo website, Freeman was previously a coach at the National Junior Olympics, the California State Games, the Men's Senior National Championships, the National Olympic Festival, and the National Youth Team in the Can Am Games.
Counselors will be present at tonight's Winter Ball for students to talk to. To honor Freeman's life and contributions to MVHS, the Leadership class will have purple ribbons available in the Rally Court on Monday before school and during brunch and lunch. Students are also holding a memorial for Freeman at the MVHS pool deck all week and invite students to bring flowers and photos.
The MVHS website Ron Freeman memorial page can be accessed at http://www.mvhs.fuhsd.org/ronfreeman. Community members have also contributed to a Facebook page in honor of Freeman. 
Read more:
Jan. 24: Senior Nikki Danese's tribute to coach and teacher Ron Freeman: "Ron Freeman—the legacy lives on"
Jan. 24: "Students and staff react to death of beloved coach and teacher, Ron Freeman"


Correction: Jan. 23, 2011, 6:58 p.m.
The story now reflects a more accurate count of the number of years Freeman worked at MVHS. The MVHS website information has also been added
Correction: Jan. 23, 2011
An earlier version of this story stated that Freeman had been coaching for fewer years. According to the boys water polo website, he was boys water polo coach for 26 years.
{cc-by-nc-nd}