Cupertino Library holds Teen Movie Night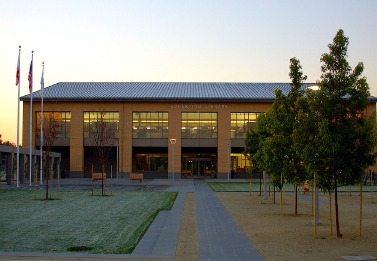 Pizza and a movie will be found in the Library Story Room on Nov. 17



Pizza and movies found in a library? Usually a refuge where students study for upcoming tests and complete homework assignments, the Cupertino Library is holding a Teen Movie Night on Nov. 17. It will be held inside the Library Story Room from 4 p.m. to 6:30 p.m to help teens around the Cupertino community take a quick break from their studious lives and meet new friends.
The library will be showing the action packed movie "Iron Man 2" starring Robert Downey Jr., Scarlett Johansson, and Don Cheadle and providing a pizza dinner. There is no cost to attend the event, and it is open to all teens between the ages 13 and 19.
"There is plenty of space still available for the movie night," adult librarian Peggy Harris said. "I highly encourage students to come because everyone who came in the past has enjoyed it."
The movie currently has 38 seats available, and although call-in sign-ups are preferred, admission into the movie would be accepted at the door until the limit is reached.
"I would definitely love to go to the movie if I wasn't so busy tomorrow. It sounds like a great opportunity," junior Wei Cui said.
Since the teen librarian left about a month ago, the adult and children librarians, like Harris, worked together extremely hard to plan out this event.
"We try to find modern movies because we really do want kids to come and bring their friends," Harris said.
{cc-by-nc-sa}