American Apparel spirals into bankruptcy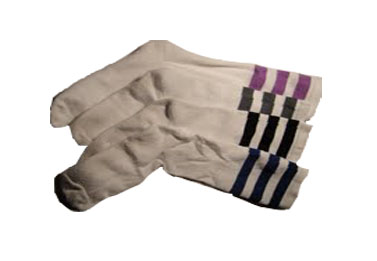 Kriti Garg
September 22, 2010
Store closing dramatically changes styles seen around campus
The infamous storefronts of American Apparel, with their scantily clad models dressed in retro-hipster designs, can be found in almost any major globalized city. American Apparel, the popular clothing store specializing in cotton basics, has stores in the both upscale malls and even the poorest sections of town. At Monta Vista, plenty of students around school can be seen sporting American Apparel's famous solid color, white-stringed zippered fleece hoodies and brightly patterned unisex shirts. Dov Charney, founder of the well known brand, is known for paying his factory employees high above minimum wage, producing all products locally in the United States, and refusing to use sweatshops. As Charney states in The Guardian, an online news publication, "it's [simply] a better business strategy." This particular business strategy, however, may no longer be working in Charney's favor.

The company admitted in late August that it is nearing bankruptcy, with debts that total up to nearly $120 million and stock down from $14 in 2008 to 75 cents per share. If sales fail to improve, a large percentage of the 279 worldwide stores would be forced to close, and over 10,000 employees would be displaced. As serious as the company's problems are, local employees still have not felt any sense of panic. "We haven't heard much from the upper management," said an American Apparel employee at the Westfield Valley Fair location, "and we've been told that our jobs aren't in much danger as of now."

A collapse of American Apparel's vast clothing empire would affect not only its employees but its consumers as well. For example, the Monta Vista Dance Team often buys its diverse routine outfits, and even their basic uniforms, from American Apparel. "They have plain tank tops that we use on a daily basis; they're useful because they can be decorated, and their simplicity is my favorite," said the Marquesas co-captain senior Carolyn Chang. Although American Apparel does not provide discounts for ordering in bulk, Chang noted that "it's just easier to order from American Apparel because their clothing comes in the smaller sizes our girls need."

However, the Marquesas are not the only ones on campus worried about the possible disappearance of the American Apparel brand. Many students are devastated by just the thought of losing access to one of their favorite stores. "I like American Apparel because it's sweatshop free," said junior Justin Hsiung, who recently received several American Apparel gift cards and clothing items for his sixteenth birthday. Surprisingly, Hsiung endorsed the brand's racy campaigns. "It's a very controversial store, mostly because of the nudity and provocative advertisements," said Hsiung, "but that's one of the reasons why I enjoy shopping there a lot." Hsiung was "shocked" after hearing the news regarding American Apparel's potential bankruptcy.
Despite their disappointment of American Apparel's slow demise, Chang and Hsiung agreed that all hope for comfortable and stylish clothing was not lost. Coincidentally, they both suggested Urban Outfitters as a suitable replacement for their shopping needs. Hsiung said that he currently shops at Urban Outfitters "even more than American Apparel," while Chang stated that the Monta Vista Dance Team would probably resort to "[ordering] from Urban Outfitters more often than before." It seems that the age where hipsters are considered trendy is slowly passing, and with it, American Apparel's market appeal towards teenagers is gradually fading as well.