Rain, rain go away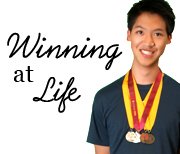 It's just a little rain — until the field is flooded and the soccer game is canceled
Getting through the dreary season of winter sports requires endurance. With rain managing to cancel about a third of all soccer games, game dates seem to drag on until the scheduling forces four games to be played in a single week in order for the season to finish on time.
Depending on the severity of the rain, any game on the field may or may not be canceled. For athletes and sports reporters like myself, this means that almost all afternoon plans revolve around a short announcement that circulates campus at the end of fifth period.
"The softball game after school at 3 p.m. has been canceled. Junior varsity golf practice has been canceled."
While many students laugh at the announcements and brush off the significance of the short message, athletes and reporters must figure out where they are going and feverishly punch away at the keys on their cell phone to announce the change of plans to their parents.
For me, this has meant long afternoons hiding out and seeking shelter from the rain, while accompanied with a textbook or a random assignment, trying to kill the two hours that were dedicated to taking notes on a now canceled soccer game.
Instead of camping out on the sideline of the field with a camera in hand, waiting for a Matador to take a shot or make a play, I slouched in a chair, cell phone nearby, waiting for some sign of salvation from my predicament.
Then again, all the plans we make in life can fall apart at a whim. A sudden shower, a forgotten homework assignment, or conflicting plans may ruin coffee dates or a trip to the movies on a Saturday afternoon.
Have a back up, so that we aren't left with a backpack and a heavy gym bag to lug around as we loiter in the cafeteria, hoping that a parent or friend has the time to take us home.
We can't stop the rain from coming, but we can certainly plan for a rainy day.
{cc-by-nc-sa}